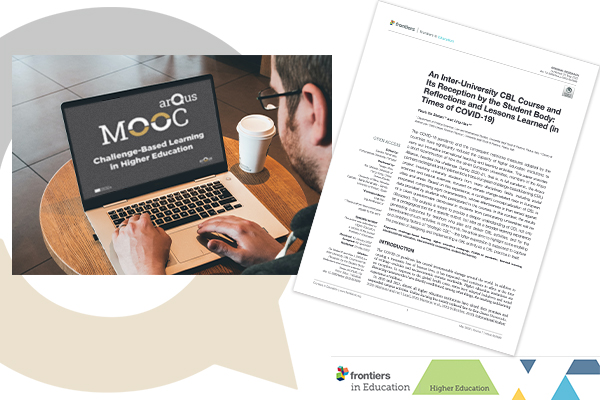 Professors from Padua publish a research article on the new Arqus MOOC on Challenge-Based Learning
The new Arqus MOOC on Challenge-Based Learning (CBL) is open for registration. The course is aimed at teachers in higher education.
Challenge-based learning (CBL) is an innovative and active approach to teaching and learning, which is relatively new to higher education. The course will help Arqus teachers and anyone interested in CBL to develop their skills to introduce challenge-based learning into their own teaching practice. The MOOC starts next 13th June and registration is available here.
Now, Paolo De Stefani, Professor of the University of Padua and Board of the Arqus Action Line 7, "Engaged European Citizens", together with his colleague Ling Han (University of Padua) have written an article about CBL methodology reception by the student body, taking as the main context the challenge that the pandemic for the Covid-19 posed to international mobility. The article aims to provide a deeper understanding of CBL not only as a pedagogical tool for a specific output, but also as a broader learning experience generating outcomes for teachers who plan and deliver CBL activities, and for the beneficiaries of such activities. You can read the article here.
For more information on the MOOC and enrolment process, you can read the announcement of the MOOC or visit the iMoox platform that hosts it. 
The CBL-MOOC has been developed in the framework of Action Line 7, Engaged European Citizens, chaired by the University of Bergen.