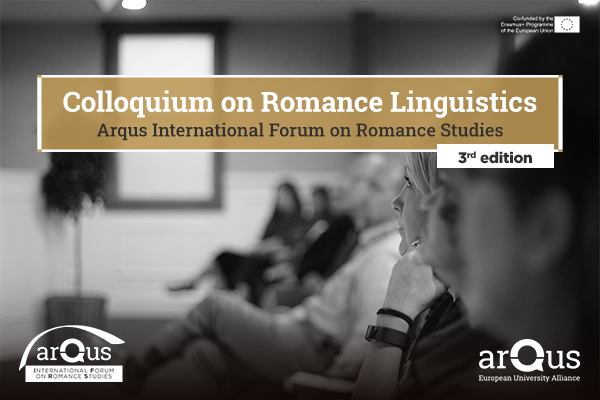 The 3rd edition of the Colloquium on Romance Linguistics starts in April
Leipzig University
|
31 Mar 2022
The Arqus International Forum on Romance Studies (AIFRS) organises the third edition of the Colloquium on Romance Linguistics.
The Colloquium on Romance Linguistics is a series of online presentations held by linguists from the Arqus universities. It is a place of scientific exchange on the current trends in Romance linguistics, which enables scholars to present their research to colleagues within the Arqus Alliance and beyond, and makes this research known in a wider international context. Furthermore, the Colloquium facilitates the academic discussion with international colleagues, supplying scholars with new scientific input and creating the basis for future cooperation. The first two editions of the colloquium were organised in the summer term 2021 and the winter term 2021/22 by the University of Graz (Austria).
The colloquium will take place on the dates below at 6 – 7:30 pm (CEST time) partly online and partly in a hybrid format at Leipzig University (GWZ, Beethovenstr. 15, room 2.316). To join the sessions, just click on the words "hybrid" or "online" in the programme below.
Programme:
News prepared by Josephine Petzold, International PR at the Leipzig University.