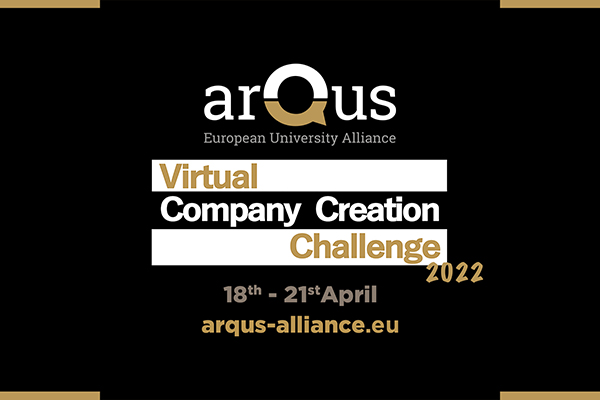 The finals of the Arqus Virtual Company Creation Challenge 2022 are coming up!
Leipzig University
|
22 Mar 2022
The Arqus Action Line 5, "Entrepreneurial University and Regional Engagement", is preparing the 2022 Virtual Company Creation Challenge European Finals.
This challenge encourages students who are already open to entrepreneurship to learn to implement practical tools and know-how that they would have learnt through their local programmes on entrepreneurship.
Each partner university will select its best student team from their local programmes to participate in a common European final next month.
Together with local mentors, the teams will create short video pitches which will be shared online in order to select the "public's favourite team" through an online vote from 18th to 21st April on the Arqus website.
After two digital editions, for this third one, the teams will also get to participate in and in-person finals on 20th and 21st April in Lyon (France), where they will participate in various workshops such as learning to construct their pitch and working on turning their fictional project into a real one.
These in-person finals will conclude with a pitch competition in front of a jury of socio-economic partners in order to select the "jury's winner".