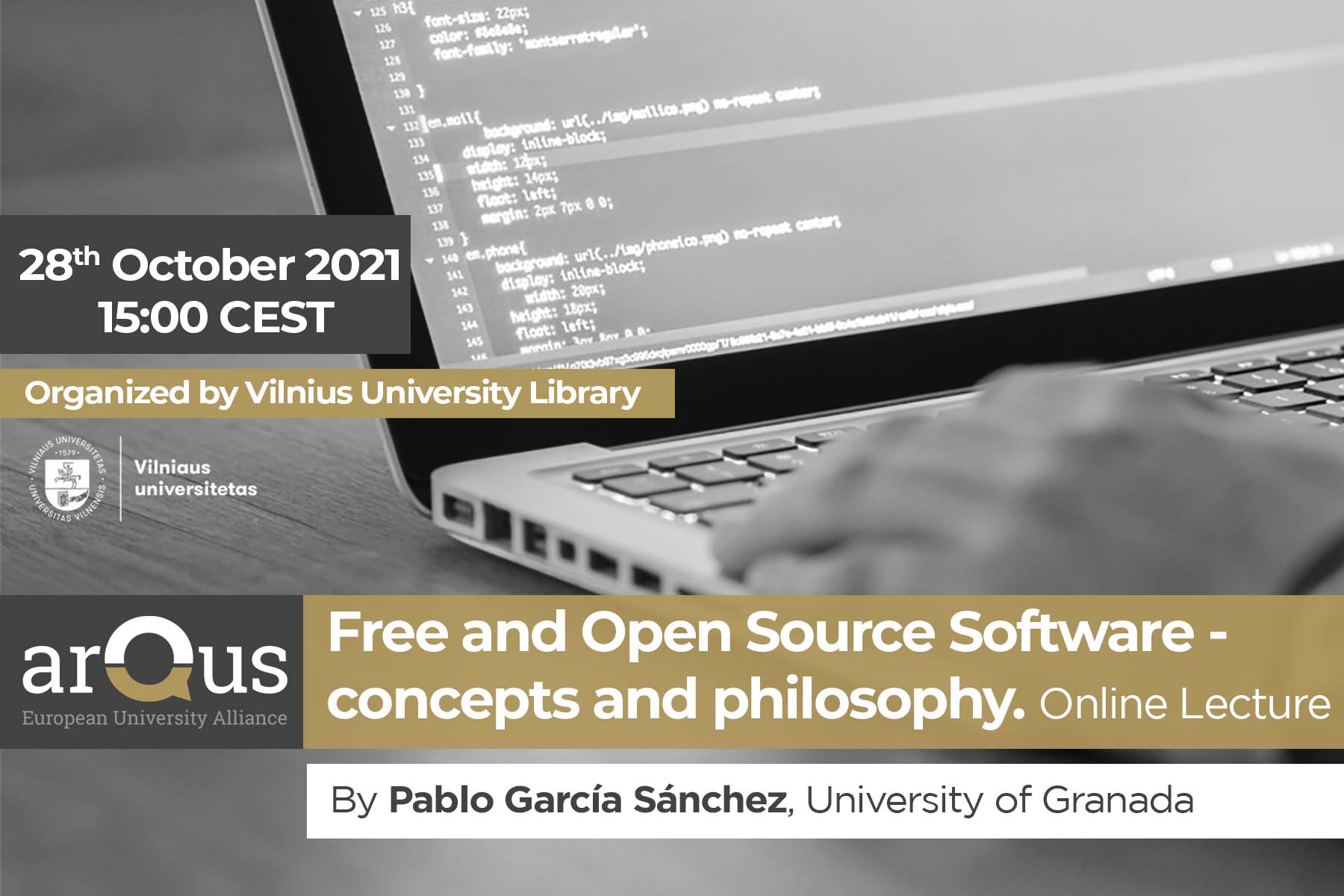 Vilnius University hosts the online lecture "Free and Open-Source Software: Concepts and Philosophy", by Prof. Pablo García.
On 28th October at 15:00 CEST Vilnius University Library will host an online lecture by Prof. Pablo García Sánchez (University of Granada), entitled "Free and Open-Source Software: Concepts and Philosophy".
In the lecture, Pablo will explain the concepts and philosophy behind Free and Open-Source Software and its relation to open science. He will also discuss the differences between the individual open software licenses. Finally, he will explain how the Free Software Office of the University of Granada helps and advises the whole university community in everything related to Open-Source Software.
Pablo García Sánchez is the Director of the Free Software Office (FSO) at the University of Granada. The FSO offers a series of services to the university community related to free software and open culture: technical support, training, management of Linux images in classrooms, conversion to open formats and others. The FSO is also dedicated to recycling computer equipment to install free software and donate it to NGOs or schools, as well as technology summer campuses for children and motivating STEM careers for girls.
The lecture will take place in English, via Zoom. Registered participants will be sent a meeting link on the day before the event.
Registration to the lecture here.