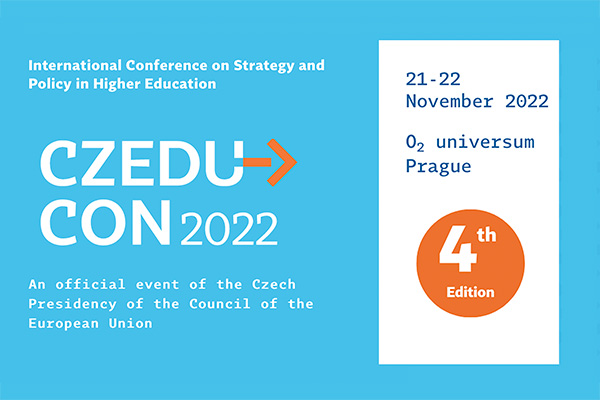 The Arqus Inclusion & Diversity Hub will participate in the CZEDUCON 2022 Conference in Prague
Arqus will participate in the International Conference on Strategy and Policy in Higher Education (CZEDUCON 2022), the flagship event in the field of higher education under the Czech Presidency of the Council of the European Union. The Conference will take place in Prague on 21st and 22nd November 2022.
The event has an extremely well-articulated and relevant programme, hosting numerous panels and debates on the most relevant topics of the European agenda on higher education: digital education, the European degree, academic freedom, European Universities, supporting the Ukrainian higher education sector, Erasmus Without Paper, the European Student Card Initiative, inclusion and many others.
The Arqus Inclusion & Diversity Hub, represented by Lucia Gennaro (University of Padua), will participate in the panel "Inclusion: consolidating and promoting resources and ideas" that will take place on 22nd November at 10:00 CET. The panel aims at assessing the current state of play in widening international opportunities to non-traditional students in European higher education with a focus on interlinking institutional and national practices as well as transnational collaboration. Lucia Gennaro will join Stephan Geifes, Director of the DAAD, in the discussion. The moderator will be Martin Bogdan, policy officer at the Academic Cooperation Association.
Some of the sessions of the conference will be streamed online, including the Arqus session in Hall C3. It is possible to join the streamed sessions here. No prior registration is needed.