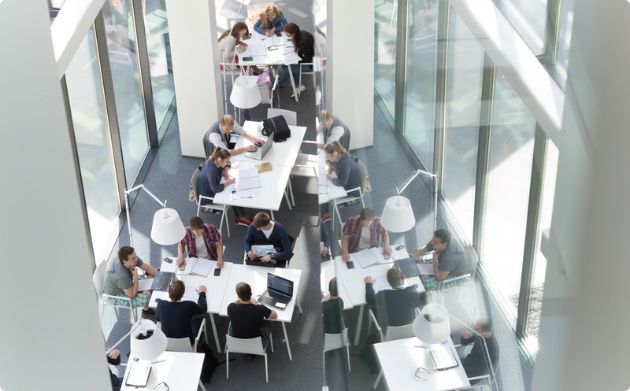 Granada and Leipzig receive additional funding from their national governments to continue developing the Arqus Alliance
After receiving the co-funding from the European Commission for the upcoming four years under the Erasmus + Programme of the European Union, various Arqus universities are receiving now national co-funding from their respective national bodies.
Ministries of Universities and other government agencies in member countries of the Alliance are increasingly aware of the strategic importance of the European Universities initiative, and are seeking to support the participation of their universities in this action by providing them with additional funding to enhance the quality and internationalisation of their national higher education systems.
This is the case of the University of Granada and Leipzig University. The former received last week an amount of 182.919,93 euros from the Spanish Service for the Internationalisation of Education, which belongs to the Spanish Ministry of Universities, to carry out activities of mobility, educative innovation, academic collaboration, development of joint programmes, etc. in the framework of the Arqus Alliance. In November of 2022, the Spanish government approved the direct award of a total of 3,5 million euros to 18 Spanish public and private universities belonging to European Universities.
Leipzig University will receive a funding of 725,000 euros from the German Academic Exchange Service (DAAD) in addition to the co-funding already obtained from the Erasmus + Programme of the European Commission. A total of 22 German higher education institutions that are members of European University Alliances will receive this support in the framework of the third round of the Programme "European University Networks (EUN) – National Initiative".
Progressively, along with this financial support, some governments are also making advancements in adapting their state regulations to the reality of the Alliances, regarding, for example, the development and certification of Joint Degrees. Both, the economic support and the legal reforms are key tools for increasing the number of universities participating in this initiative in their respective countries as well as for the development of the European Higher Education Area (EHEA).
From the point of view of the Arqus Alliance, this complementary funding to some of the member institutions is a necessary stimulus and support for the development of the Alliance that will benefit the whole Arqus community and enhance the possibilities of transfer and sustainability of the actions in the members' local and regional ecosystems.