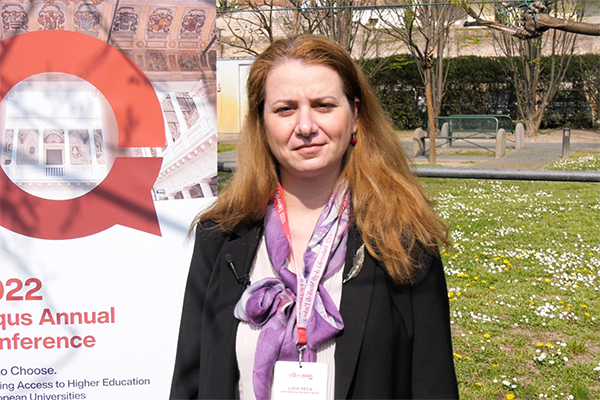 Ligia Deca, member of the Arqus International Advisory Board, new Minister of Education of Romania
Ligia Deca, esteemed member of the Arqus International Advisory Board and, until now, Presidential Advisor to the President of Romania, was proposed yesterday, Monday 3rd October, as the new Minister of Education by the Prime Minister and National Liberal Party (PNL) President Nicolae Ciucă during the meeting of the National Political Bureau (BPN) of the liberals.
Ligia Deca was until now the Presidential Advisor – Department of Education and Research – of the President of Romania. From June 2015 to December 2019 she served as the State Adviser of the President of Romania. She holds a PhD in political science, awarded by the University of Luxemburg in 2016. Between 2010 and 2012 she was head of the Bologna Secretariat, and from 2012 to 2015 she was an expert with the Executive Agency for Financing Higher Education and Research (UEFISCDI). From 2008 to 2010 Ligia was the president of the European Students Union.
As member of the Arqus International Advisory Board, Ligia is responsible for monitoring, quality assurance and external advice, including policy advice on the Alliance's long-term strategy and goals. Like the other 6 members of the Board, Ligia is in charge of providing feedback from her external expert perspective on methodological appropriateness, relevance, integrity, internal coherence and compliance with the established Arqus requirements, Work Plan and timelines.
The Arqus community congratulates Ligia on her well-deserved appointment as Romania's new Minister of Education. We are sure that in her new position she will continue to advocate for and support the European University initiative with the strength and conviction she did at the panel discussion on the future of the Alliances held during the Arqus Annual Conference 2022 hosted by the University of Padua.