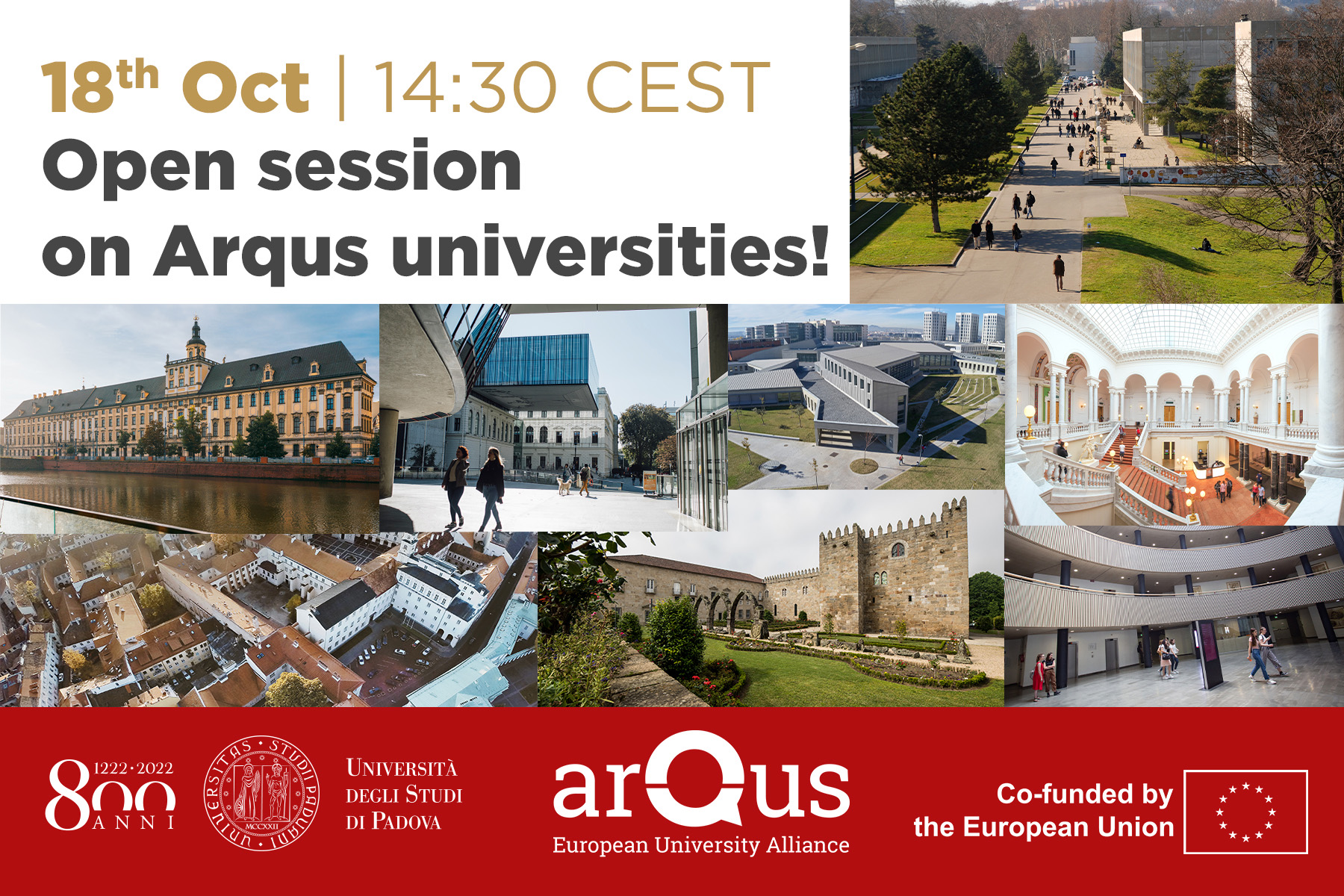 Celebrate the Arqus Day with us by getting to know the Arqus cities and universities!
Are you planning to have an academic experience abroad? Would you like to know the mobility opportunities that Arqus universities offer? On the occasion of the Arqus Day on 18th October, the University of Padua welcomes all Arqus students to a special online session to present all mobility programmes and actions provided by the Alliance and its member universities!
Arqus students from any academic level (undergraduate, graduate and postgraduate) are invited to participate in this not-to-be-missed event organised by the University of Padua and that will take place online, through the Zoom platform, next 18th October from 14:30 to 16:00 CEST.
During the meeting, two students will tell their mobility and exchange experiences with Arqus. After these testimonials, representatives of the International Relations Offices of all Arqus members will have a short period of time to present the opportunities of internationalization and physical/virtual mobility offered by their universities, including the promotion of their cities! Finally, the participants will be assigned to separate breakout rooms for about 30 minutes for a more detailed presentation and answers to their questions with the specific international officers of the universities they are interested in.
Register here until the same day of the online meeting.
The event is organised in the framework of the University of Padua's first Mobility Fair: Celebrating 35 years of future, held on the occasion of the Erasmus Days 2022 and the 35th anniversary of the Erasmus Programme. The Fair will consist of a 1-week event to promote the importance of internationalization in all its different shades, from physical mobility to internationalization at home activities.