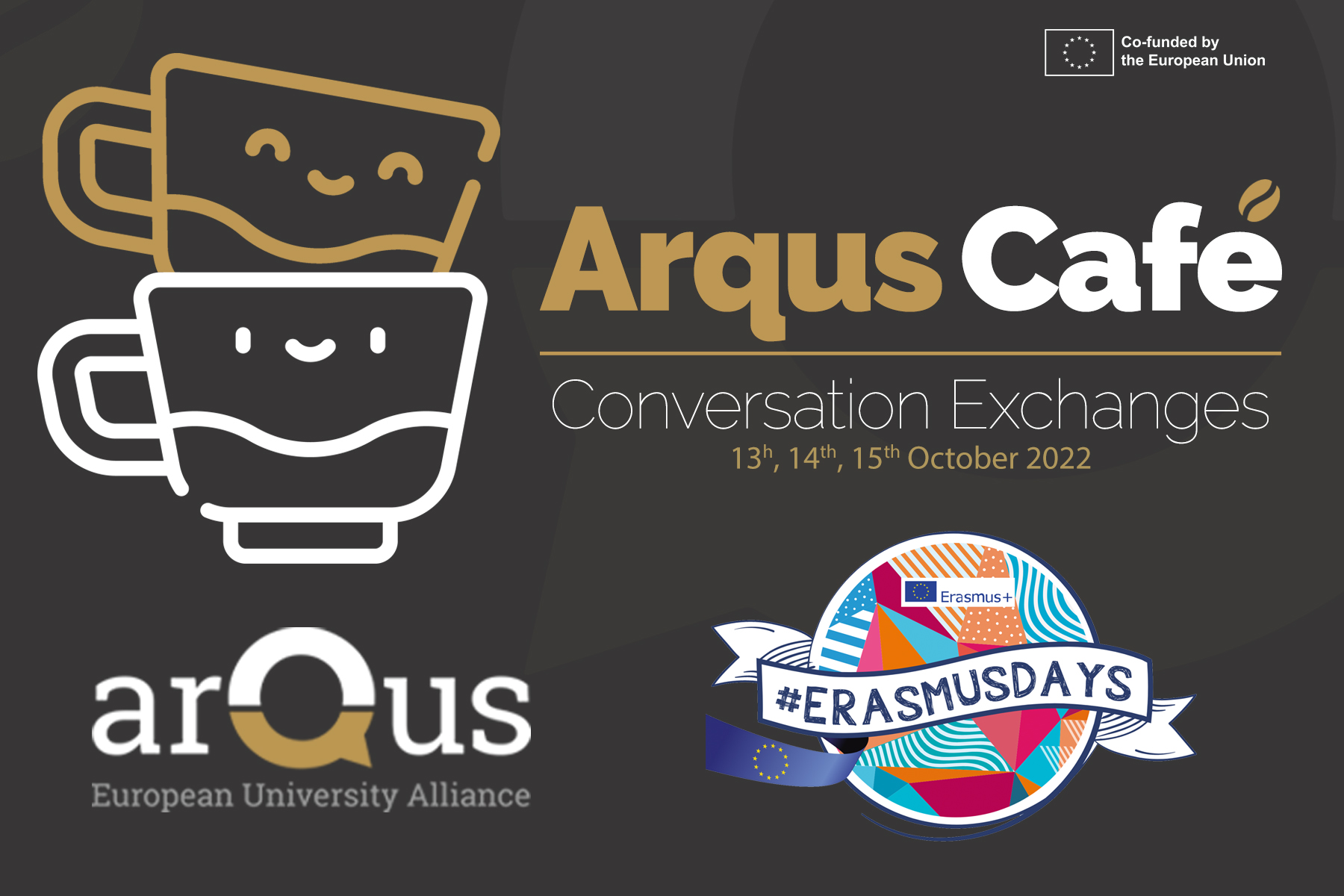 Join the Arqus Cafés during the Erasmus Days and learn languages while talking about your Erasmus experience abroad!
Arqus celebrates the Erasmus Days by inviting all Arqus students to practice languages at our famous Arqus Cafés! The Erasmus Days is an event running from 13th to 15th October 2022 that celebrates the Erasmus Plus programme as a whole. The event aims to recognise the programme's success and showcase the benefits of the life-changing learning experiences it offers.
The Arqus Café is a virtual place where students can practice their foreign languages outside of language classes, in a relaxed atmosphere and in small groups. During these special days devoted to the Erasmus Programme, you will be able to learn languages while talking or listening about Erasmus experiences abroad!
Join us during the Erasmus Days to practice (CEST):
Thursday (13th October):
German – 14:00.
Polish – 15:00.
Arabic – 18:00.
European Portuguese – 18:00.
Friday (14th October):
Italian – 10:00.
French – 12:00.
Brazilian Portuguese – 16:00.
Spanish – 16:00.
English – 17:00.
Don't miss this opportunity to practice languages from anywhere with native-speaking tutors and register via email to arqus_cafe@uni-leipzig.de providing the following information: name, institutional email address and the language Café you would like to attend.
For more information please visit the webpage of the Arqus Café.