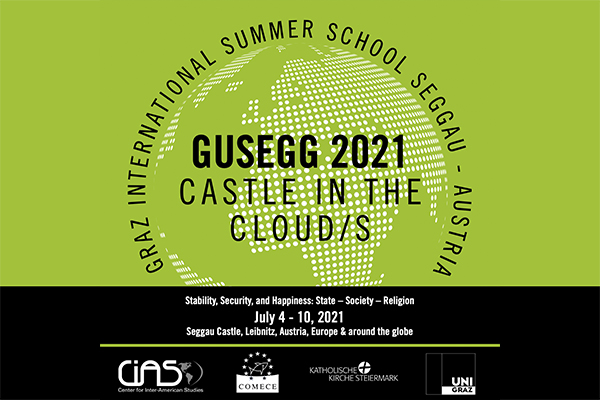 The University of Graz organises the International Summer School Seggau 2021, open to all Arqus students!
From 4th to 10th July 2021, the University of Graz will hold the 16th edition of the virtual summer school, which is titled Stability, Security, and Happiness: State – Society – Religion.
GUSEGG is designed for internationally oriented, highly motivated students from all disciplines and all levels, who wish to deepen their understanding of current European and international affairs by studying and discussing global developments and challenges in terms of reflecting aspects of individual, social, political, religious, cultural, literary, regional, economic, cohort and national identities. Detailed information about the online seminar modules can be found in the attachment.
The call will be open until 31st March.
This year GUSEGG will take place in a hybrid form, where students from the University of Graz will be able to join the team at Seggau Castle, and the international participants including teaching staff will attend it online.
More information on the U. of Graz website.