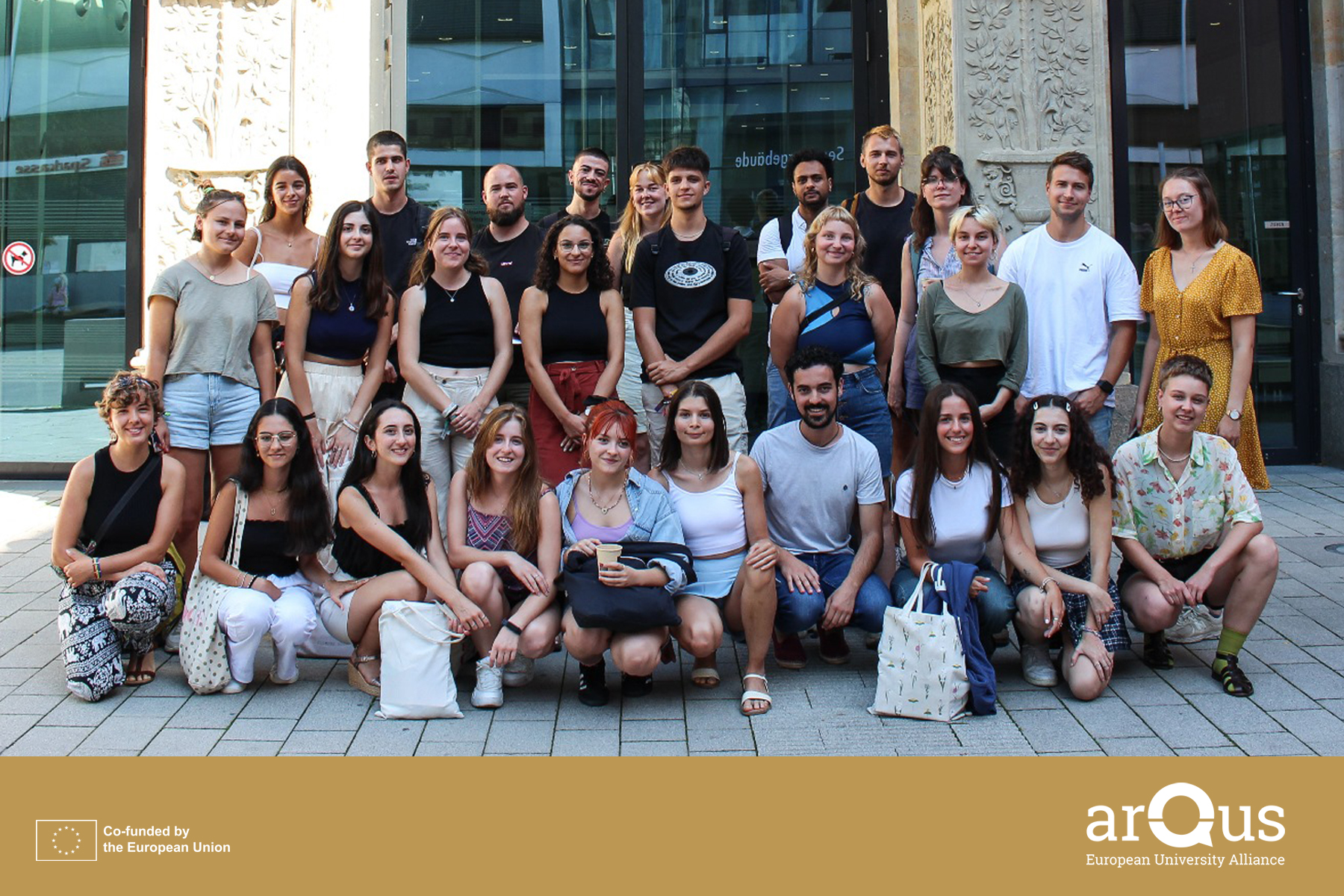 30 Arqus students improved their language skills during the Summer School for German and Spanish
The Language Center at Leipzig University and the Modern Languages Centre at the University of Granada organised a Summer School for German and Spanish. The intensive course started on 21st August 2023 in Leipzig and has lasted for a month.
The Summer School is a comprehensive language course in which students either focus on Spanish or German. All of the students spent the first week together in Leipzig, and this year around 30 students took part in this opportunity to improve their language skills.
The students met for the first time last 21st August and started right off with their language classes and the cultural programme. At the official opening for the summer school in the afternoon, the students were welcomed by Professor Olaf Bärenfänger, director of the Language Center at Leipzig University as well as leader of the Arqus Plurilingual and Intercultural Hub. He gave a short introduction into Leipzig University's history, prominent alumni, and professors, and invited the Spanish students to take advantage of this opportunity to experience Leipzig's diverse culture. Professor Bärenfänger's focus on history included the following: "Spanish students came to Leipzig over 600 years ago – they withdrew from the University of Prague to come here and help found Leipzig University." Dr. Ewa Adamkiewicz, the Arqus Project Officer at Leipzig University, then gave an overview of the Arqus Alliance and its programmes for students at the partner universities – for example, this amazing summer school.
The German students travelled to the University of Granada the following week and spent the rest of the summer school (three weeks) there while the Spanish students stayed in Leipzig for another two weeks. This is the fourteenth German–Spanish Summer School that the University of Granada and Leipzig University have organised together.