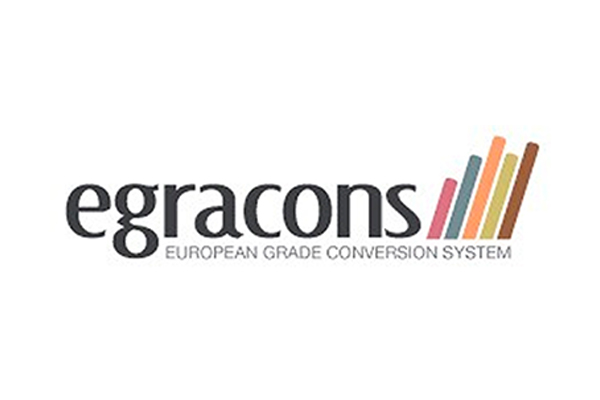 Arqus organises a hands-on workshop on the grade conversion tool Egracons
Vilnius University
|
25 Mar 2022
Next 12th and 13th May, the Arqus Alliance organises a hands-on workshop on the Egracons tool in the frame of the Action Line 3.6, Arqus on the move, at Vilnius University. Specialists dealing with study period recognition, grade conversion and students from all Arqus universities are invited to participate. Participation is limited to 3 participants per university.
The Egracons tool is a free, user-friendly web-based tool for grade conversion available to all European HEIs (and beyond) who supply their degree grade distribution tables. It enables a transparent interpretation of student achievements abroad. Check out a short video here.
This workshop explains the principles and practicalities of this grade conversion tool so that participants can convert host-institution marks for inclusion on home-institution transcripts. Through this hands-on training, participants will be able to familiarize themselves with the tool and learn how to work autonomously with it.
Register here.
For more information, visit this website and download the programme.
Action Line 3.6, Arqus on the move, is an open Erasmus agreement between partners, shared course catalog, and training events for administrative staff. It builds on current Erasmus+ mobility between partners and focuses on its enlargement and enhancement. Besides joint training events, partners will share currently implemented activities targeted towards administrative staff to boost the exchange of best practices in various areas of university management and administration within the Alliance.