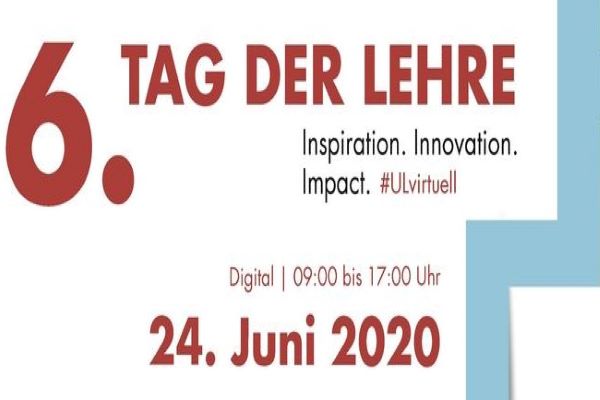 Arqus participates in the 6th Day of Teaching and Learning organized by Leipzig University
The Day of Teaching and Learning takes place every year in Leipzig. It gives a great opportunity for students, lecturers and staff not only from Leipzig University but also from all higher education institutions in Leipzig to exchange about the issues in teaching and learning.
This year the event has become very international with the participation of international guests as well as due to its virtual format. On the 24th of June, international lecturers and students will be coming together in a virtual space to present new ideas on digital learning or future-oriented teaching scenarios.
Arqus will be highly involved in this Day. The Alliance Coordinator, Dorothy Kelly, will present a "Reflection of the impact of the COVID-19 pandemic on the internationalization of higher education". Afterwards, Tabea Mager, Rosanna Planer and Mandi Strambowski, participants of Action Line 3 (Student-centred Frameworks for Quality Learning), will give a presentation about joint programmes; and Olaf Bärenfänger, Action Line 4 (Multilingual & Multicultural University), will participate in a live session about virtual learning in Europe and especially within the Arqus Universities, together with Ingunn Lunde, María Estévez Funes, Soledad Iranzo Bel and Carole Bourgadel – and supported by Jupp Möhring. All these activities will be held in English.
See more information here.
Register here.