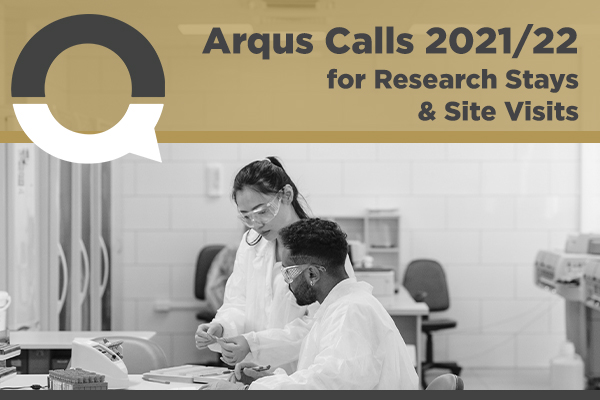 Arqus universities start opening the calls 2021/22 for Research Stays and Site Visits
Action Line 6 "Research support & Early-Stage Researcher Development", coordinated by the University of Graz (Austria), has set itself the goal of sustainably promoting existing and emerging cooperation in the most diverse profile-forming areas and intensifying cooperation in research at the partner universities.
With the following calls 2021/22, the Action Line 6 team would like to come closer to this goal once again and welcomes all researchers and early-stage researchers at the Arqus partner universities to take advantage of the opportunities of different forms of cooperation offered:
1. Research Stays
Within the framework of the activity "6.5 Exchange Educates: short term exchange programmes for postgraduate students, ESRs, senior researchers or professors", researchers and ESRs at the Arqus partner universities are given the opportunity to spend short or medium to long-term research periods at one of the partner institutions.
2. Site Visits/Joint Activities of Doctoral Groups
Within the framework of the activity "6.11 Arqus PhD: an initiative to connect existing PhD training programmes", doctoral groups can apply for funding to initiate sustainable research and training collaborations in the form of site visits and joint activities.
Both calls may also include the participation in one of the Arqus Research Focus Forums or in one of the Arqus RI large-scale workshops.
Each partner university will have its specific period to apply. To find out the complete information, please go to the call published on the website of your university and follow the process specified there:
Good luck!