Are you going abroad next semester?
Would you just like to have an intercultural experience while considering whether to apply or not for an international exchange program?
In all cases, we invite you to join Arqus moVEs, a virtual exchange program that will give you the opportunity to meet other students, enhance mutual understanding, improve your soft skills, and join discussions on global issues that will involve all participants. You will also have the chance to cultivate active listening and communication skills in a multilingual environment.
Arqus moVEs is open to all students from Arqus universities!
For more information please visit the Arqus website, see the promotional poster, or contact moves@arqus-alliance.eu
Registrations available until November 2nd here!
Get inspired by what previous participants said about Arqus MoVEs: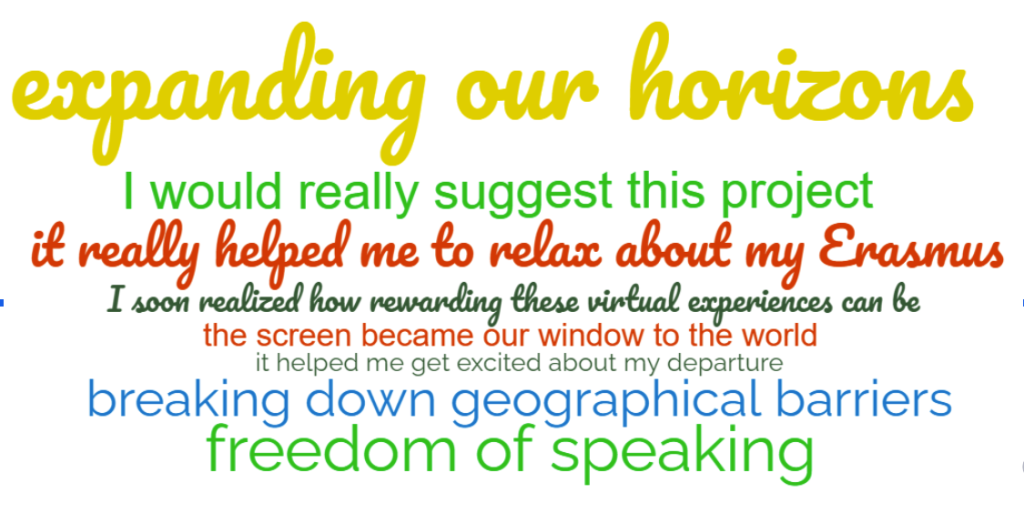 "…the actual program still managed to surprise and amaze me with its depth and breadth…it introduced me to a world of possibilities, inspiring an insatiable curiosity for culture". Faithful
"The idea behind it is impressive…". Diletta
"..it's undoubtedly a truly enriching and transformative experience…". Violeta