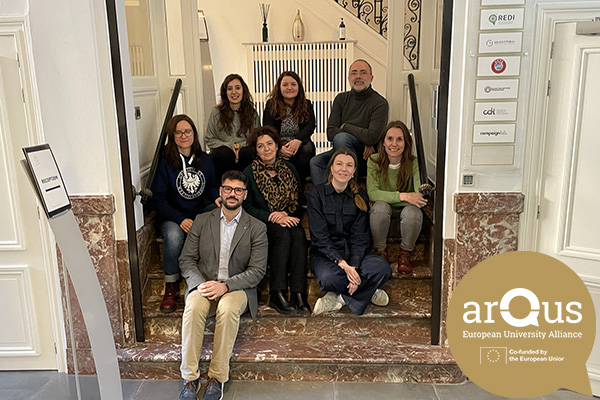 Arqus kicks off new pathways to attract talented postgraduate students and innovative bottom-up initiatives
On 28 February, Arqus members from the universities of Granada, Graz, Leipzig, Lyon 1, Minho, Padua, Vilnius and Wrocław met in Brussels to discuss a new funding scheme of the Arqus Alliance, which has two main objectives.
The first one is to attract talented postgraduates from around the world to Arqus as a European University, thereby reinforcing the visibility of the Alliance in Europe and beyond.
The second one is to incentivise innovative bottom-up initiatives by teams within the Arqus universities in terms of a joint flexible academic offer, challenge-based teaching and learning, associated research and innovative mobility.
The first calls for applications will open in spring 2023.