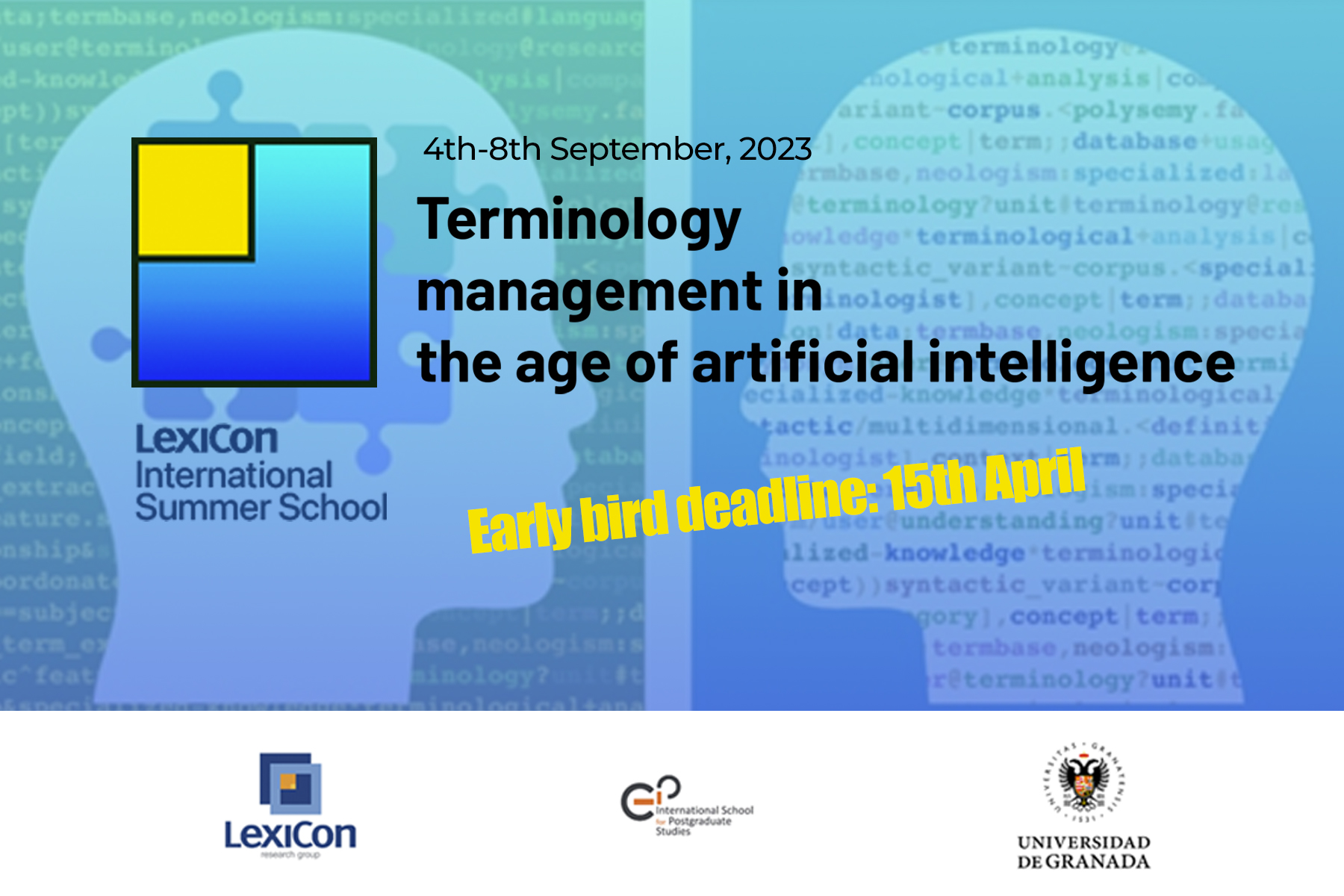 Early bird registration for the Summer School "Terminology management in the age of artificial intelligence" in Granada
The international Summer School will take place from 4th to 8th September in Almuñécar (Granada Tropical Coast).
The Lexicon group of the University of Granada is organising a Terminology Summer School that explores exciting possibilities in terminology, translation, scientific and technical writing, and artificial intelligence.
The program is tailored for doctoral students, researchers and language industry professionals. This summer school offers theoretical and practical training in the latest paradigms and IT tools in terminology theory and management for translation. Renowned international guest lecturers from top-level research institutions in France, Canada, Portugal and Chile will conduct master classes and seminars while fostering collaboration and synergy among participants.
The summer school includes presentations (pitching format) of the doctoral investigation projects of the participating students, followed by critical feedback from the professors chosen and invited for this purpose.
The event will be 100% onsite. The seminars and workshops taught by international top-level invited chairs will be held in English, but Spanish is also a language of communication.
The full program is available here:
Registration:
Early Bird Deadline: 15th April, 2023
Regular Deadline: 1st July, 2023
How to apply: Fill out this form
Don't miss this opportunity to advance your career and stay up-to-date with the latest developments in the field. More information regarding the program, venue and registration can be found at www.lexiconsummerschool.com