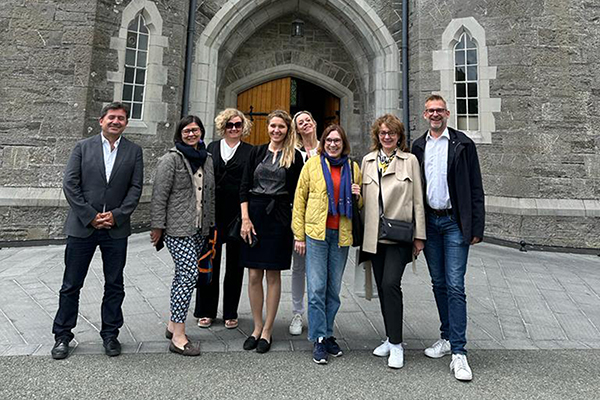 Kerstin Gackle (LU): "Multilingualism gives people multiple ways to express things and to experience things"
Kerstin Gackle works in the Academic Lab at Leipzig University, where she gives writing consultations and leads Academic English workshops. She also translates for the Office for University Communications and the Office for Quality Management in Studies and Teaching. In addition, she is active in the Arqus Alliance as co-coordinator for the "Plurilingual and Intercultural Hub". At the beginning of June 2023, she was at the Arqus partner university Maynooth in Ireland and she reported from there.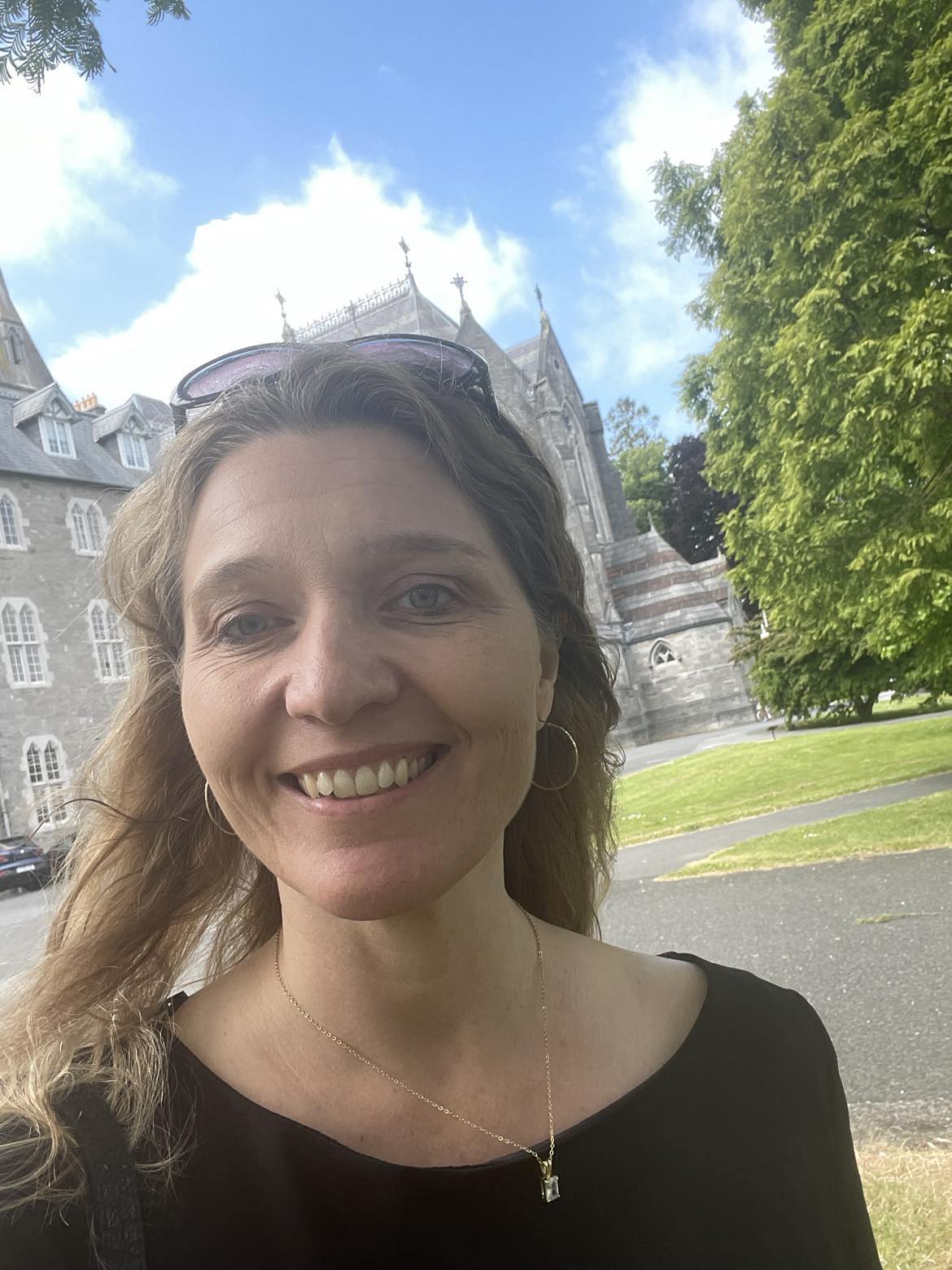 Kerstin Gackle
University of Leipzig
As part of my work with Arqus, I had the opportunity to spend a few days in Ireland from 5 to 7 June with colleagues from Leipzig and from the Arqus Alliance. I was there for the third meeting of the Network of Language Centre Directors and a seminar on English as a Medium of Instruction (EMI).
Experiencing bilingualism in Ireland
As soon as I arrived, I saw multilingualism in action. All of the signs at the airport were both in English and in Irish. I had known that both languages were used in Ireland, but hadn't realized that they were omnipresent. The reason for this is that it is legally regulated in Ireland that all signs, news and public announcements be published in both languages. This omnipresence means that people automatically learn some basic Irish, if just out of repetition of seeing the same words, for example, the words for push and pull and open and closed (brúigh, tarraingt, oscailt and dúnta). And as the children in Ireland are required to learn Irish during their entire primary and secondary education, they can at least read both languages and those who are motivated can continue to increase their proficiency.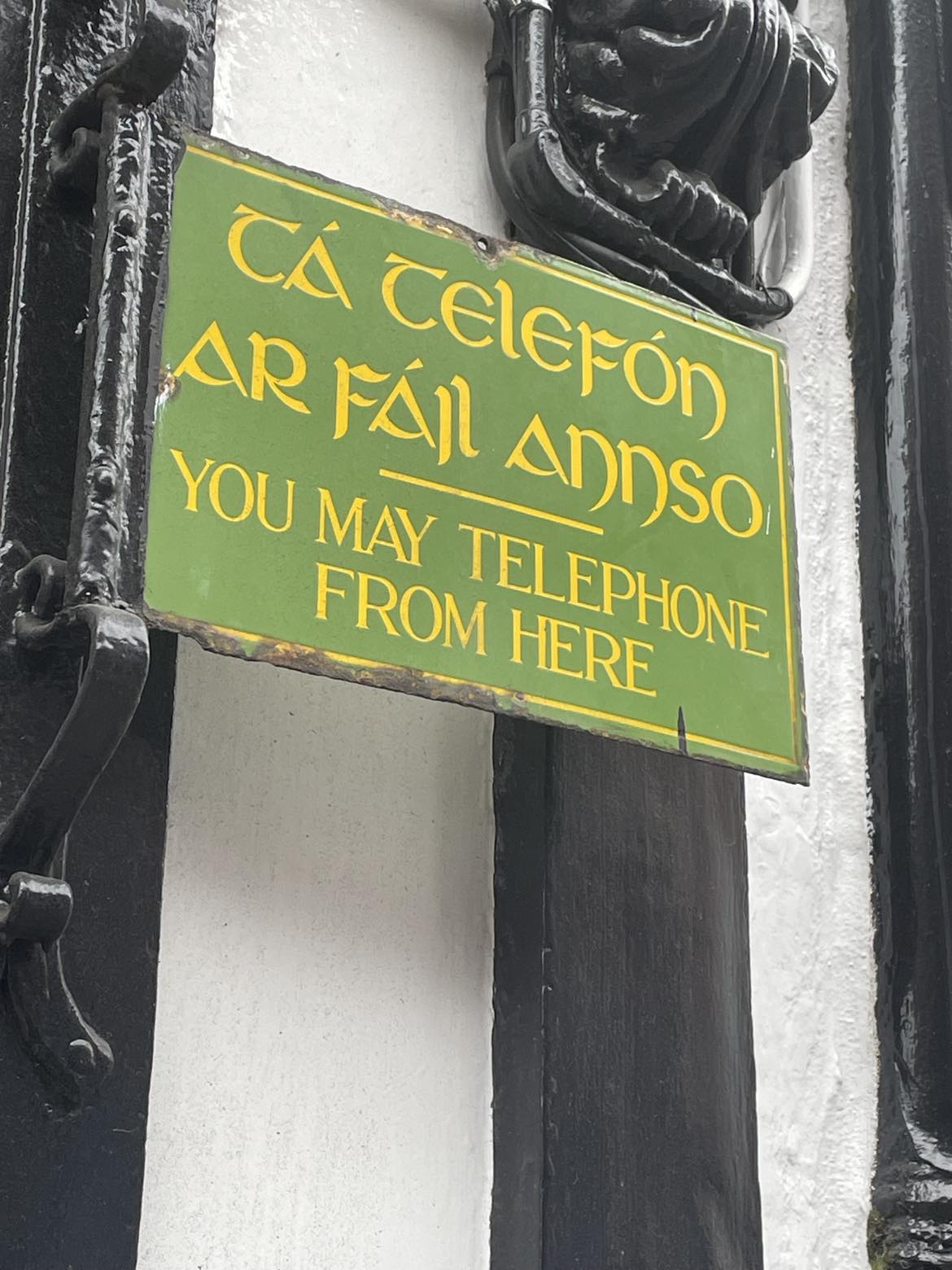 Multilingualism like this gives people multiple ways to express things and, accordingly, multiple ways to experience things. But it is true that a high amount of effort is required to have everything bilingual for only a small population that speaks Irish.
Discovering Dublin and Maynooth
We flew on a Sunday as this was the only direct connection from Leipzig to Dublin, and this meant that we had a free day in Dublin before our meetings started on Tuesday morning. It was a lovely day: the weather was perfect and I got to experience a little of what it would be like to live in Dublin. I did a yoga class in the morning and was impressed by how friendly and dedicated the people there were. And then I had the best brunch I've had in some time and walked around the city. As to be expected, I heard lots of live music and the best was probably the band KeyWest, who has had a few number one hits in Ireland but told about how they make more money playing on the streets than touring and getting what was left over after the producers, managers and others took their share.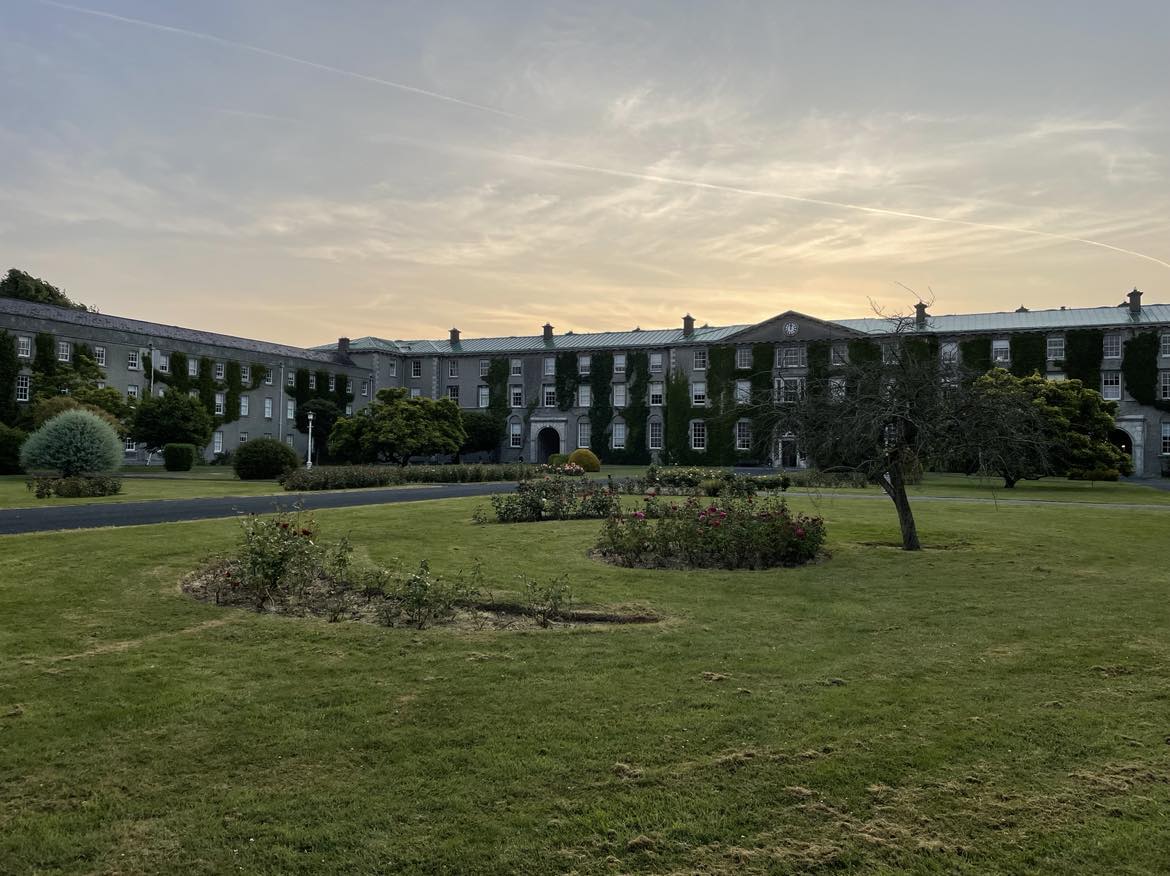 Then I met up with an acquaintance who lives in Dublin and she showed me a bit of the city. We walked around Trinity University, passed by The Book of Kells and The Irish Emigration Museum (it was a public holiday), saw landmarks like the Famine Monument and the Molly Malone statue and had tea cake at Bewley's, which is the oldest café in the city. We also walked along the River Liffey and then drove out to Poolbeg Lighthouse to see the water and the city from a different perspective.
I then headed back to Maynooth for the welcome dinner. Maynooth is about 55 minutes from Dublin by bus or train and the home to Maynooth University (Irish: Ollscoil Mhá Nuad), which is our newest partner in the Arqus Alliance. Maynooth is the only university town in Ireland as all of the other universities are located in cities. The University includes a more modern northern campus and an older southern campus with nineteenth-century buildings. Both our accommodation and meetings were held at the latter (see photos below). The two campuses are connected by a main street that caters to college students with lots of restaurants, pubs and coffee shops.
Learning more about EMI and making plans for an Arqus EMI Series
Tuesday was the official start of the third meeting of the Network of Language Centre Directors and seminar on English as a Medium of Instruction (EMI). I am not a language centre director, but was at the meeting in my role as co-coordinator of the "Plurilingual and Intercultural Hub", and was responsible for planning and coordinating the meeting. The mornings included input sessions and group work on EMI and the afternoons focused on the "Plurilingual and Intercultural Hub" activities and the Network's Agenda 2030.
It was especially interesting to hear about the increasing number of English-language degree programmes in Europe and the advantages and disadvantages that come with these. They are a tool that universities have to increase enrolment numbers and attract students, but the faculty and students in these programmes don't necessarily have the English skills they need to successfully lead and take part in the courses. We then talked about ways in which the "Plurilingual and Intercultural Hub" could help here and it was decided that Maynooth University would coordinate an upcoming EMI series for the Arqus community. Beyond the meeting time, the discussion continued at dinners in Maynooth. We got to experience typical Irish food at Brady's Clockhouse Pub, Bistro 53 and Avenue Café and of course learned the Irish expression for cheers: Sláinte!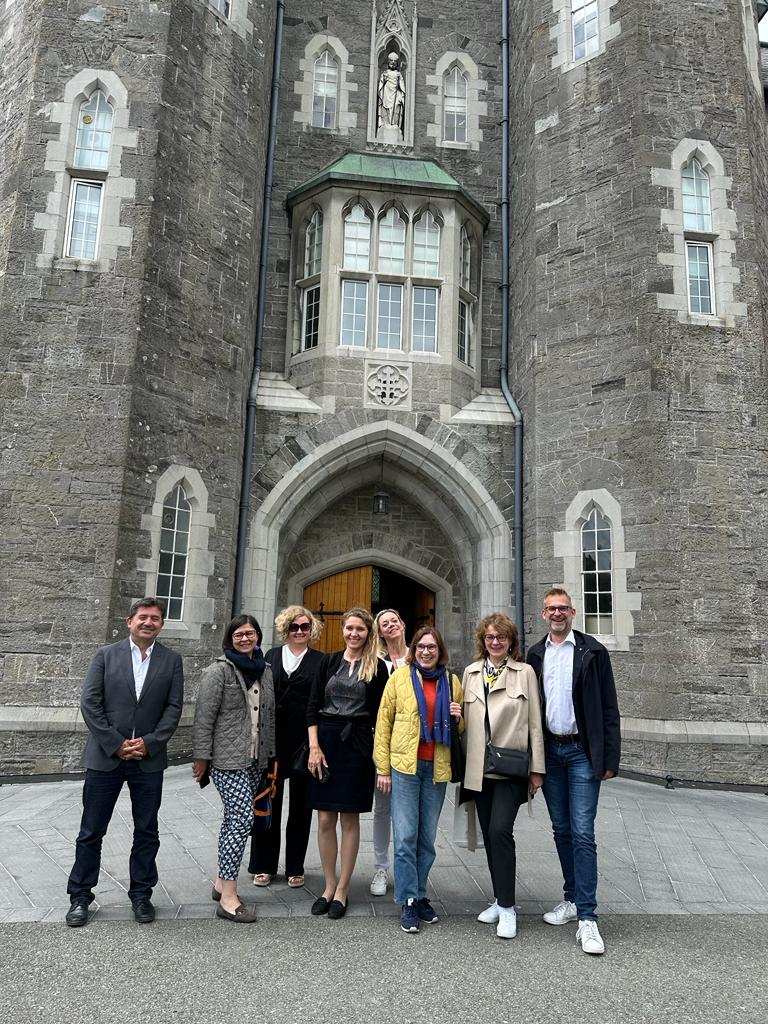 Maynooth was the sixth Arqus city that I've visited in my role as "Plurilingual and Intercultural Hub" co-coordinator. And I'm already looking forward to my next trip to an Arqus University, which will be to Vilnius in October to work on the Arqus Multilingualism Module.