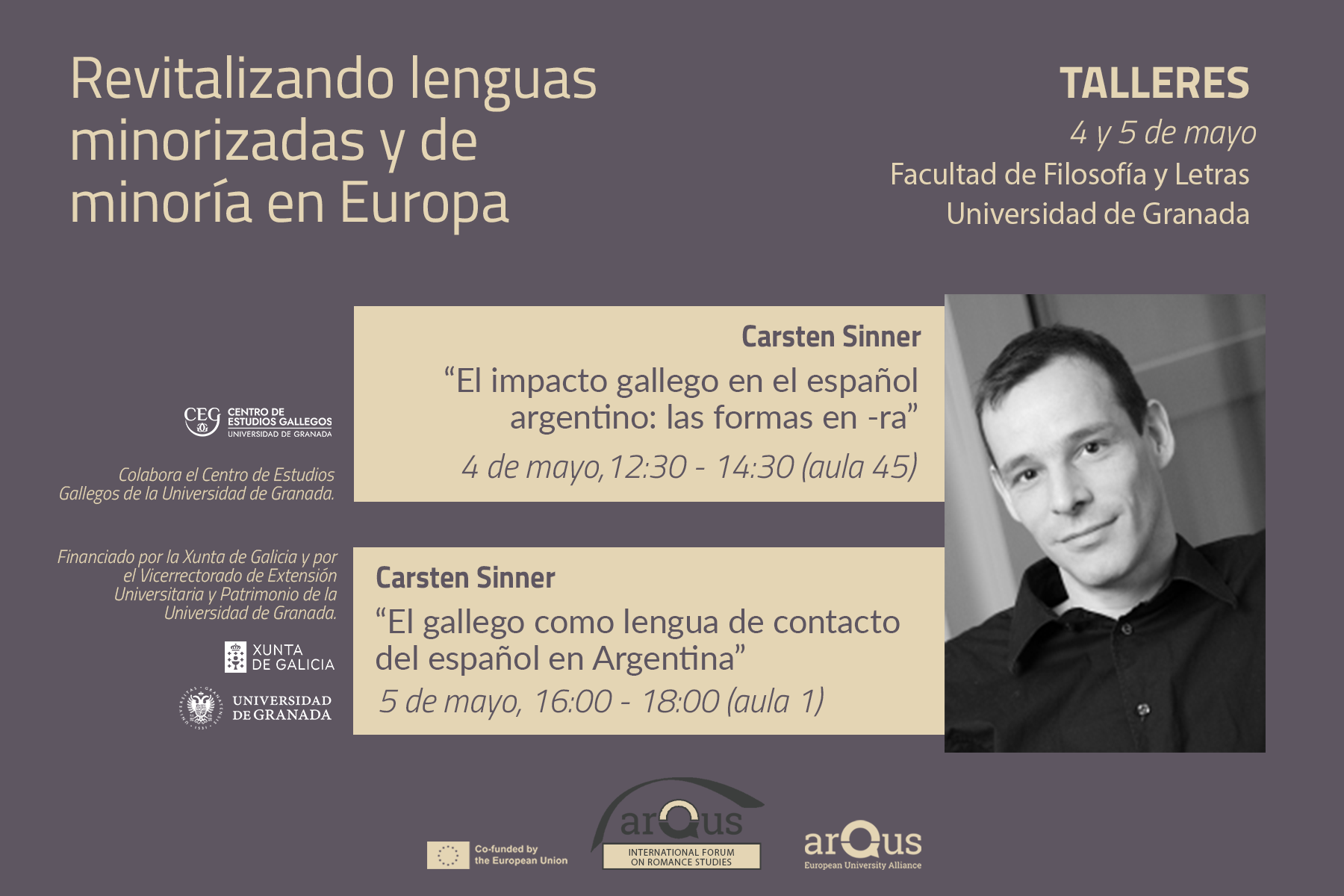 Granada hosts two new workshops of the Arqus AIFRS series on minority and minoritized languages in Europa
Today and tomorrow, 4th and 5th May, the Faculty of Philosophy and Arts of the University of Granada is holding two new face-to-face workshops of the first edition of the series "Revitalizing Minority and Minoritized Languages in Europe" organised by the Arqus International Forum on Romance Studies (AIFRS).
The AIFRS team, led by several Professors from the Department of Romance, Italian, Galician-Portuguese and Catalan Philology of the University of Granada, has organised this cycle to study, teach and promote minority and minoritized languages, especially those that belong to the group of Romance languages (Galician, Sardinian, Judeo-Spanish, Franco-Provençal, Mirandese, etc.). The first edition is focused on plurilingualism and multiculturalism on the Iberia Peninsula and will be extended until the end of May.
After the conferences by Rachele Fassanelly (University of Padua) and Stefan Koch (University of Graz), the Faculty of Philosophy and Arts of the University of Granada hosts two new workshops by Professor Carsten Sinner of Leipzig University:
"El impacto gallego en el español argentino: las formas en -ra" ("The Galician impact on Argentinean Spanish: the forms in -ra"). Today, 4th May, from 12:30 to 14:30 CEST (Room 45).
"El gallego como lengua de contacto del español en Argentina" ("Galician as a contact language of Spanish in Argentina"). Tomorrow, 5th May, from 16:00 to 18:00 CEST (Room 1).
No prior registration is needed.