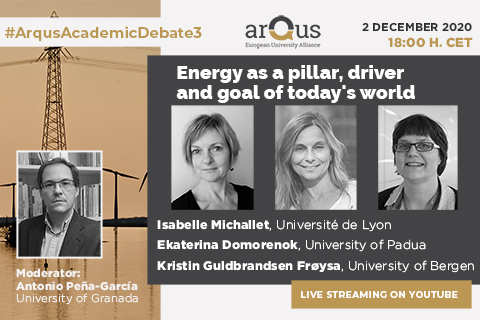 Third Arqus Academic Debate: renewable energies, nuclear power, energy policies and much more!
The third Arqus Academic Debate, "Energy as a pillar, driver and goal of today's world", is already on our calendars! It will take place on 2nd December at 6 pm CET. As usual, a live open session on the Arqus YouTube channel.
Together with water, energy is one of the pillars of life and human activities. Nowadays it is impossible to make any reliable prediction about our future without a deep and unbiased reflection on energy. It underlies the most important topics like migrations, wars, tensions among countries, technological competition, public health and others.
The impact of energy on human life is so remarkable that its hot topics, so to speak, have not even been affected by the pandemic: Mankind has needed clean, sustainable and profitable energy before and after COVID-19.
Behind its inherent importance, the different points of view and polemics about energy have influenced political decisions. Thus, the pros and cons of nuclear power or the policy on renewable energies are always present in the political agendas of governments and international bodies like the UN and EU.
In this Arqus Academic Debate, moderated by Antonio Peña García (University of Granada), the current situation and perspectives on energy will be addressed. Renewable energies, nuclear power, the future control of fusion and the central role of energy in the geopolitical landscape will be treated by our experts: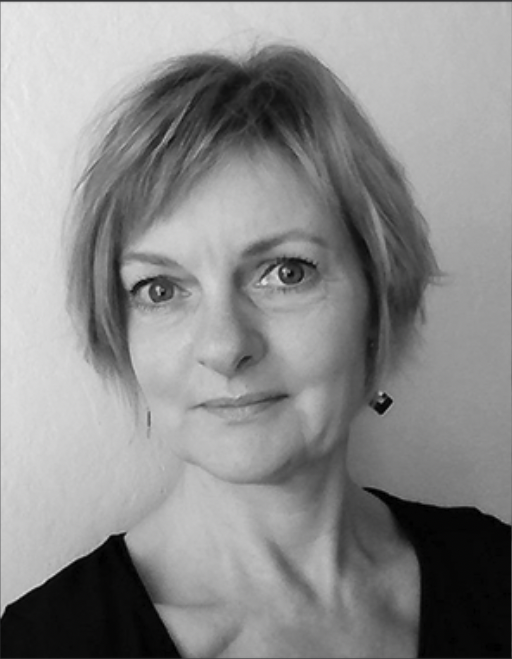 Isabelle Michallet, Université de Lyon (France)
​Dr. Isabelle Michallet is currently Associate Professor at the University Lyon III Law School and is also a member of the Doctoral School, with certification to act as supervisor of doctoral studies in law. She is in charge of a joint master's program in Risk and Environment, co-delivered by Universities Lyon II and Lyon III and Ecole Centrale de Lyon (a public engineering school). Since 2019 she is member of the Directory board of the interdisciplinary laboratory Environment Ville Société (CNRS) she belongs to. Her research work focuses on environmental law (biodiversity, climate change, international watercourses), renewable energies and environmental governance (public participation, women's rights). She is currently directing an international research project on the conservation of the Usumacinta watershed in Mexico.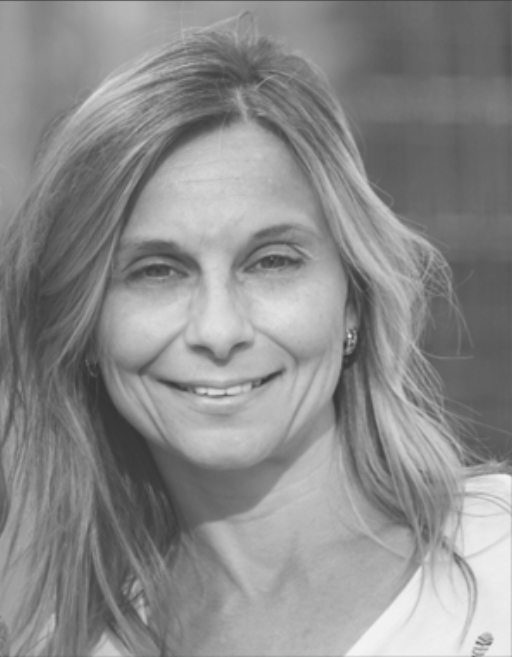 Ekaterina Domorenok, University of Padua (Italy)
​Ekaterina Domorenok is an associate professor of political science at the University of Padua. Her research interests mainly concern policy design, implementation, and learning in multilevel settings, with particular regard to European Union policies for climate, sustainability, and cohesion. Her most recent book, Governing Sustainability in the EU: From Political Discourse to Policy Practices (2018), explores the evolution of the principle of environmental policy integration in the European Union and analyses its implementation by specific policy instruments across three policy areas: energy efficiency, innovation, and regional and urban development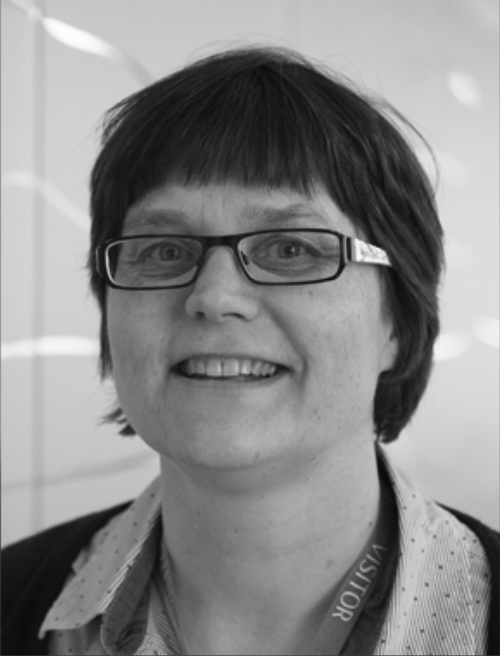 Kristin Guldbrandsen Frøysa, University of Bergen (Norway)
​Kristin Guldbrandsen Frøysa is Dr. scient. in applied mathematics from University of Bergen since 1995. She is a strong professional with 30 years' experience from research and private sector. Kristin has worked in the private sector (Norsk Hydro, Aanderaa Data Instruments and Reinertsen), public sector (UiB and Institute of Marine Research) and at a research institute (CMR). She was the Director of the FME-centre Norwegian Offshore Wind Centre (NORCOWE) from 2010 to 2017. Kristin has been the energy director at the University of Bergen (UiB) since spring 2018. Her focus areas are renewable energy and the transformation to a low carbon society, focusing on bridging the gap between science and industry and science and public sector, and helping the society at large to utilize the knowledge from UiB and other R&D institutions.
Moderator: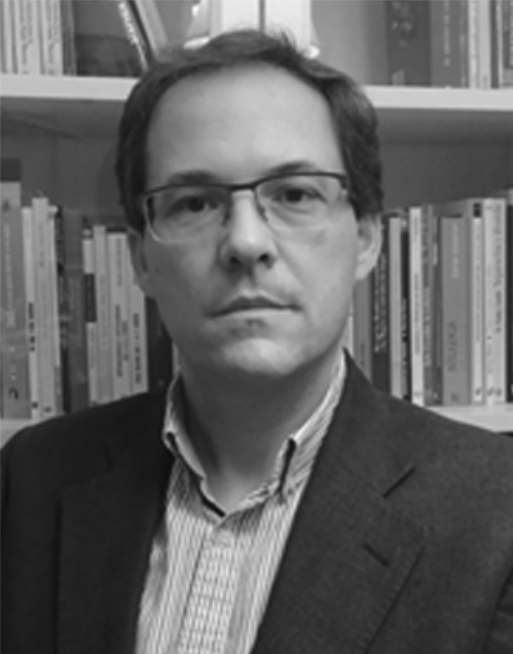 Antonio Peña-García, University of Granada (Spain).
​Antonio is a Professor of Lighting Technology and Advanced Energy Systems, as well as founder and Director of the Research Group "Lighting Technology for Safety and Sustainability" since 2012. Before joining the University, he was Manager for Regulation and Homologation in the Lighting System Branch of Valeo Group in Spain for seven years. He has published more than 100 articles in high ranked journals and international congresses, directed several doctoral thesis and been IP of more than 10 projects with Public Administrations and private companies, always in the field of Sustainable Lighting and Energy. Since 2017, he is involved in IFMIF-DONES, one of the most strategic research projects in the world, whose target is to find materials suitable for the construction of future fusion reactors.
The debate will be held on 2nd December at 18:00 CET and broadcast on the Arqus YouTube channel. ​