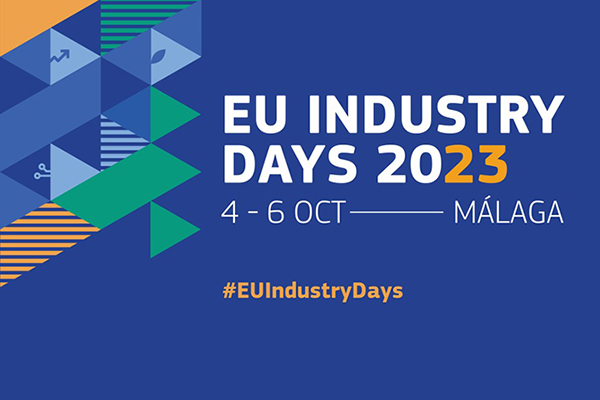 Arqus joins the EU Industry Days 2023, Europe's top event for industrial policy discussions
The Arqus Alliance will join the EU Industry Days 2023, the Europe's flagship annual event for key industrial policy discussions, that will take place from 4th to 6th October 2023 in Malaga (Spain).
The EU Industry Days serves as an open forum to discuss industrial challenges and co-create solutions and policy responses in an inclusive dialogue with a wide range of partners from industry, EU countries, civil society organisations, universities, and citizens.
The 2023 edition will focus on the following topics:
Main drivers, opportunities and challenges of the green, digital and resilient transition.
EU open strategic autonomy.
Integration of Ukraine into the single market and reinforcement of the EU defence industry capacity.
Gunnar Kaßberg, Team Leader of SMILE and Deputy Director of the SEPT Competence Center at Leipzig University, will represent the Alliance in this event. Gunnar Kaßberg will participate in the parallel session "Enhancing Workforce Development for Your Enterprise: The Role of Higher Education" on 4th October, from 11:20 to 12:20 CEST.
The 2023 edition will offer participants the opportunity to connect with new partners through matchmaking, learn from experts about EU initiatives to support industrial stakeholders with know-how and funding and access a varied exhibition showcasing new technologies and innovative solutions.
See the event's programme and key speakers. The sessions will be live-streamed and previous registration for online participation is required here.