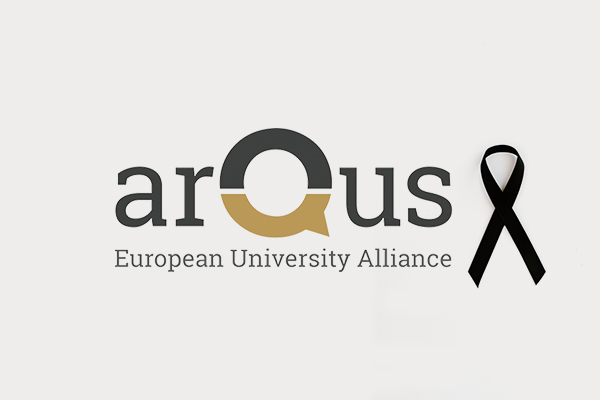 The Arqus community expresses its sorrow at the death of the filmmaker Mantas Kvedaravicius in Mariupol
The community of the Arqus Alliance expresses its deep sorrow at the death of the Lithuanian filmmaker Mantas Kvedaravicius, who died last Saturday during the Russian siege of Mariupol (Ukraine), killed by Russian occupation troops when he tried to leave the city.
Kvedaravicius was professor of the Department of Communication at Vilnius University from 2014 to 2016. He had shot "Mariupolis", an acclaimed documentary about the Ukrainian city (2016) that was nominated for the Amnesty International Award. In 2019 he released "Partenonas", his first fiction film. "We were shocked and absolutely devastated to learn about the death of the member of Vilnius University community and the distinguished documentalist Mantas Kvedaravičius in Mariupol. This is yet another tragedy which painfully brings the war in Ukraine closer to all of us. It is also a stark reminder that we need to do anything in our power to end the war and to help the Ukrainians, including their academic communities" says the Rector of Vilnius University, professor Rimvydas Petrauskas.
In a statement made on the conflict situation in Ukraine on 26th February, the Rectors of the Alliance members requested the immediate cessation of this action that constitutes a serious aggression against the people of Ukraine and the international law. Additionally, Arqus supported the statement published a few days later by the 41 Alliances of European Universities, calling for the restoration of peace, democracy and respect of human rights in this country.