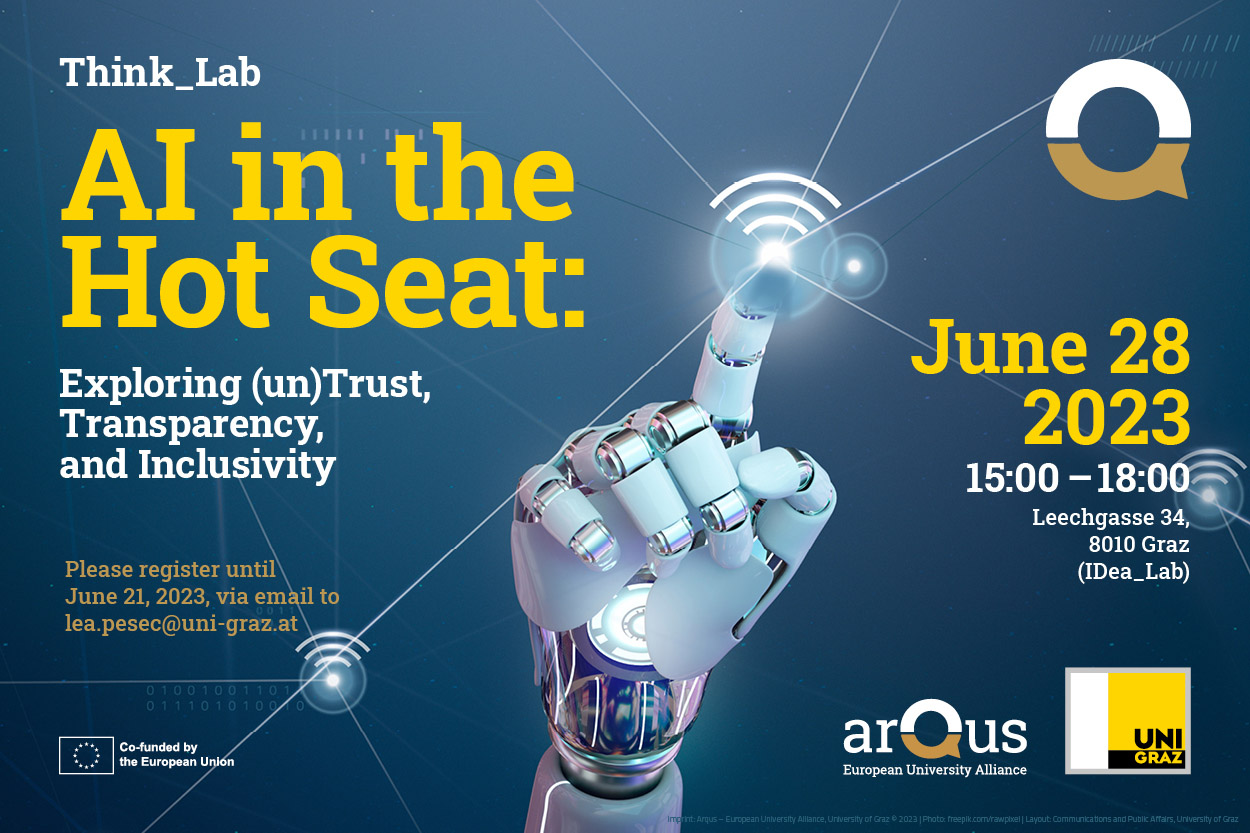 Graz invites Arqus researchers to the Thinkathon workshop to explore confidence, uncertainty and trust in AI systems
The Arqus Alliance and the Interdisciplinary Digital Lab of the University of Graz (Idea_Lab) invite Arqus academics and researchers to embark on an exciting journey at our cutting-edge Thinkathon Workshop "Artificial Intelligence (AI) in the Hot Seat: Exploring (un)Trust, Transparency, and Inclusivity" (Think_Lab ). The event will take place on 28th June from 15:00 to 18:00 CEST at the Idea_Lab building (Leechgasse 34, 8010 Graz, Austria).
The Think_Lab is a future-focused event that aims to delve into the complex world of AI, discussing its challenges, opportunities, and the critical issue of untrustworthiness.
Through thought-provoking discussions, brainstorming sessions, and collaborative activities, strategies for assessing and addressing bias and other sources of untrustworthiness in AI systems will be explored.
The Think_Lab is also an exciting opportunity to generate new ideas and research questions, pushing the boundaries of AI research.
This workshop is open to Arqus academics and researchers from all disciplines and research stages who have experience and interest in the use of AI systems.
The registration deadline is 21st June via email to lea.pesec@uni-graz.at.