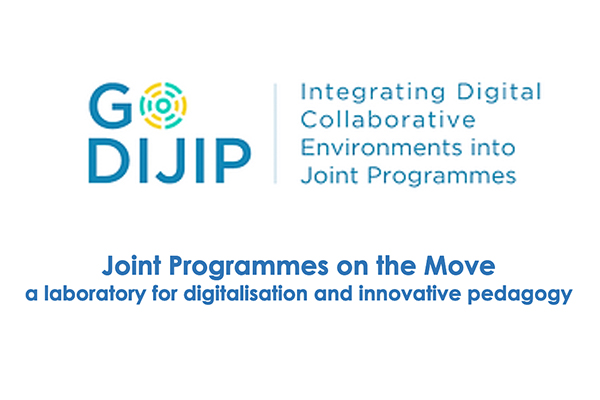 The University of Padua presents the GO-DIJIP project at the Arqus Annual Conference 2022
On 6th April, the University of Padua will be organizing the first Multiplier Event of the GO-DIJIP project in the wider framework of the Arqus European Alliance Annual Conference: "Joint Programmes on the Move: a laboratory for digitalisation and innovative pedagogy".
The GO-DIJIP project aims to develop a digitalized, innovative, collaborative and quality-oriented Higher Education inviting Joint Programmes coordinators, managers, teachers and students to explore and share existing practices and innovative learning and teaching methodologies.
The first part of this event will be dedicated to enhancing the visibility of the GO-DIJIP project results and to promoting a dialogue between those involved at different levels into International Joint Programmes with embedded digital elements, providing good practices and sharing perspectives on digital and innovative pedagogies. The second part is intended as both a co-evaluation and a co-creation laboratory: participants will be divided into groups and will be invited to reflect on key aspects linked to the integration of digital elements into Joint Programmes. Groups' feedback and key recommendations will feed into the later development of the Open Training Course "Thinking Digital in Joint Programmes" that will be launched in 2023.
The detailed programme is available here. Registrations are open here till 28th February. Places are limited.
The first 15 registered participants will be offered free accommodation (1 night from 6 to 7 April) in Padua. For late registrants and for those of you who won't be able to travel to Padua, plenary sessions will be held online too. Parallel sessions will be held face-to-face only.