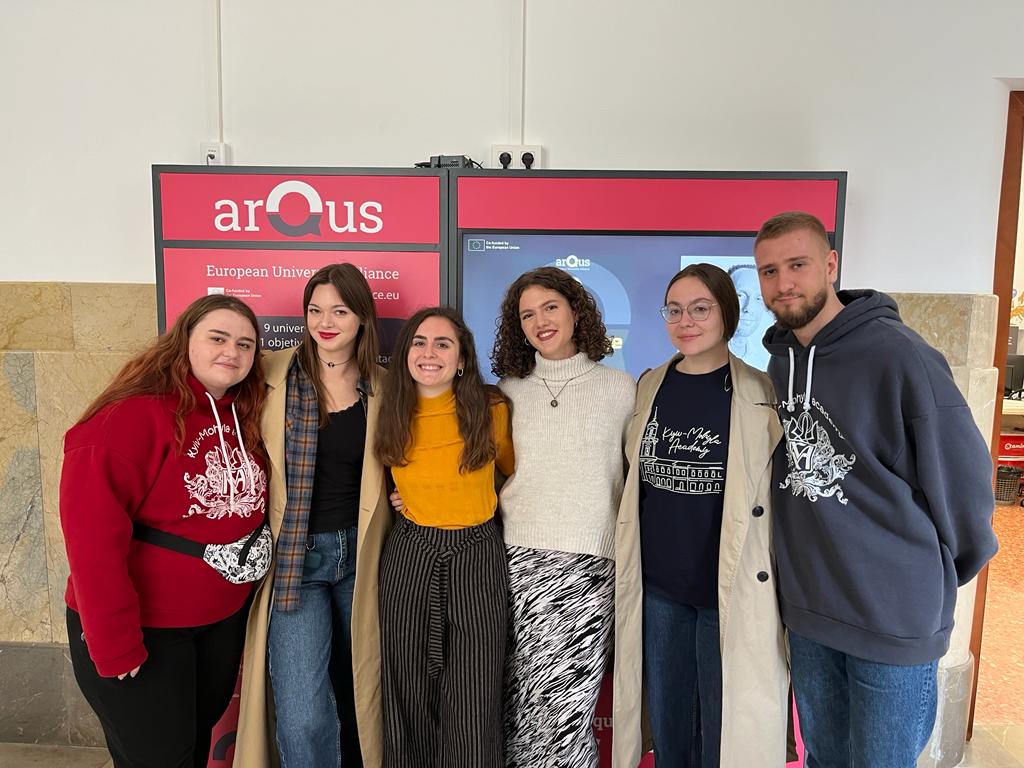 Students from the National University of Kyiv-Mohyla Academy visit the University of Granada
5 students from the National University of Kyiv-Mohyla Academy (NaUKMA), associate partner of the Arqus Alliance, visited the University of Granada from 16th to 20th October 2023. The students had the opportunity to meet representatives from different Vice-Rectorships, University Associations and Students' Services and Units. During the visit, the delegation exchanged conversations with the Arqus Coordination and Local Teams to learn more about the objectives and activities of the Alliance.
The delegation met the Vice-Rector for Students, Juan Luis Benítez, as well as the Secretariat for Student Information, Participation and Societies, the Sports Activities Centre and the Mediterranean Centre. They also visited different faculties, the General Delegation of Students, the Erasmus Student Network, the Debate Club and the women student music group "The Tune".
The visit has been fruitful to establish concrete measures for the participation of NaUKMA in the different Work Plans of the Alliance and the involvement of its students in concrete Arqus initiatives. The visit is part of the "Arqus for Ukraine" Project, funded by the Polish National Agency for Academic Exchange (NAWA) through the University of Wrocław.
The National University Kyiv-Mohyla Academy of Ukraine joined the Arqus Alliance as a new associate partner in September 2022. A Working Group formed by members of the Alliance and NaUKMA was then created, in order to explore activities and concrete actions with short-term objectives and a long-term strategy.