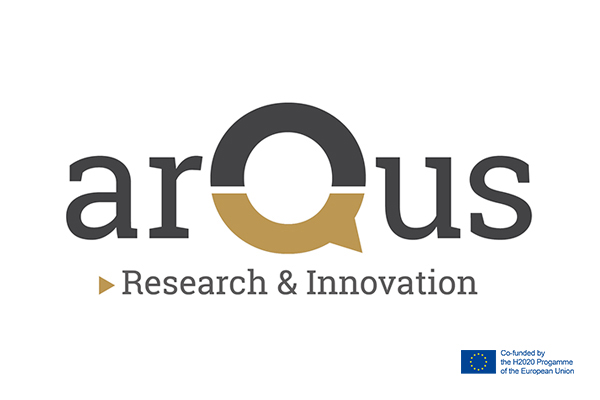 Twelve European University Alliances come together to discuss the future of Research and Innovation after the COVID-19 pandemic
Next 2nd March, the Arqus Alliance through Arqus RI and other eleven Alliances will participate in the 1st TORCH Annual Open Forum: "Sustainability in a (post?) pandemic world: asking the right question on the role of Universities in R&I today". The event is organised by TORCH (Transforming Open Responsible Research and Innovation through CHARM), the research arm of the CHARM-EU Alliance, for the group of the 41 European University Alliances funded in the two Erasmus + Pilot Call (FOR-EU1 and FOR-EU2).
This event brings together University managers of the Alliances, policymakers and other European Commission representatives to discuss how universities and, namely European Universities Alliances, can contribute to a European internal market for knowledge and maximize the impact of Research and Innovation in a (post?) pandemic world for a better, inclusive and sustainable future. The Forum will foster an in-depth debate around this perspective and it will be followed by a policy brief on the development of recommendations and roadmap for the progress of a common EU Research and Innovation Agenda with clear priorities and actions. The objective of the Forum is not only present results, but especially, the process Alliances followed, and the barriers and lessons found.
Arqus RI, represented by Prof. Tullio Vardenaga (University of Padua), will contribute to the panel session devoted to "European universities: Towards a reform of the research assessment system". This session will discuss the rationale, the proposed approach and principles and work to date, analysing the challenges and benefits to reforming such a multi-actor system to support a diverse range of outputs, activities and career directions.
The panel will also look at the role that the European Universities initiative can play in driving such reform and consider whether there are benefits for teaching and other activities outside of research. The panel will be chaired by Doris Alexander (Chair FOR-EU1 R&I subgroup) and it will count on the participation of EPICUR Alliance.
Moreover, members of the other Alliances (EPICUR, CHARM-EU, FORTHEM, EELISSA, EUNICE, ECIU, T4Europe, YUFE, EU4ART, CIVIS and AURORA) will participate in the Forum.
More information about the agenda and registration for the Forum can be found in this link.