The Arqus International Innovators Awards finals took place on 27th June, during the Born Global Start-up Festival (BGSF) in Leipzig.
Representatives of the teams met on 27th June in Leipzig for the announcement of the winner and participated in the Born Global Start-up Festival, a big 3-day event aimed at empowering internationals to create start-ups in Germany. It was attended by guests from Arqus universities and a crowd of 300 international entrepreneurs from the region.
The 4th Arqus International Innovator Award (previously known as the Virtual Company Creation Challenge) went to Karion Therapeutics from the University of Minho!
Karion is developing a novel drug candidate for aggressive cancers with an unprecedented mode of action. Unlike any other in the market, this drug candidate has a highly effective and safe profile, allowing to extend cancer patient survival and improve patients' quality of life.
More than 700 people from all over Europe voted and selected their favourite entrepreneurial team among the different final candidates.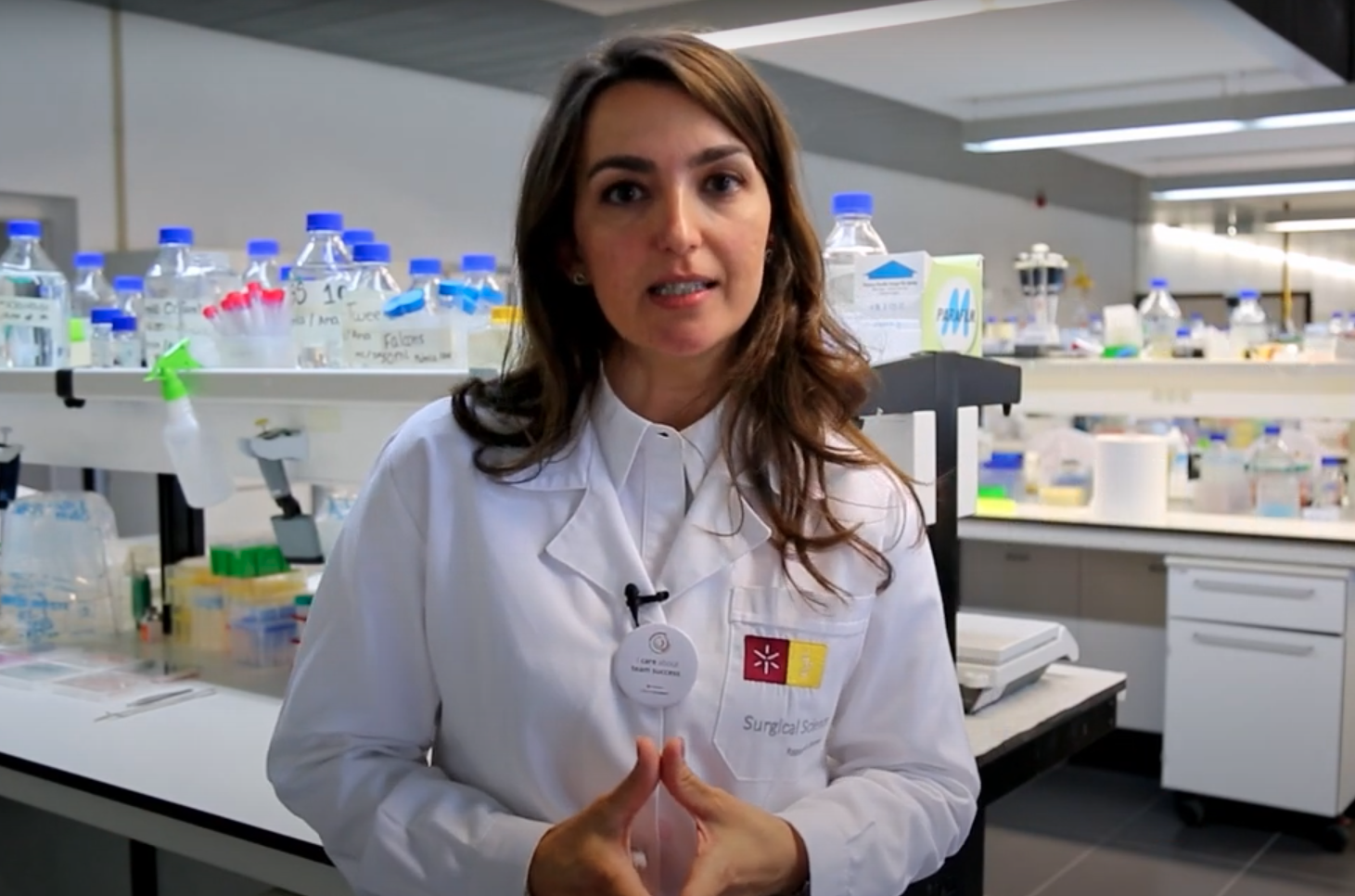 Marta Costa, CEO of Karion Therapeutics
It is an honour to win the Arqus International Innovators Award, especially considering the quality of the other projects that have participated. Thank you so much Arqus Alliance!
A big thanks and congratulations to all participants for the great effort and innovative pitches, and to the public for their votes. All the video pitches of the finalists are available here.
The Arqus International Innovators Awards is one of the initiatives of the Alliance intended to identify and foster university-based start-ups planning to internationalize (Born Global Start-ups) very early. The Award allows them to present international business models in order to support visibility and networking on the European level for international venture implementation.
It is developed in the framework of the initiative "Arqus Linking Local Ecosystems" aimed at fostering knowledge and technology transfer among local ecosystems, contributing to regional and European innovation strategies. Co-led by Leipzig University and the University of Minho.