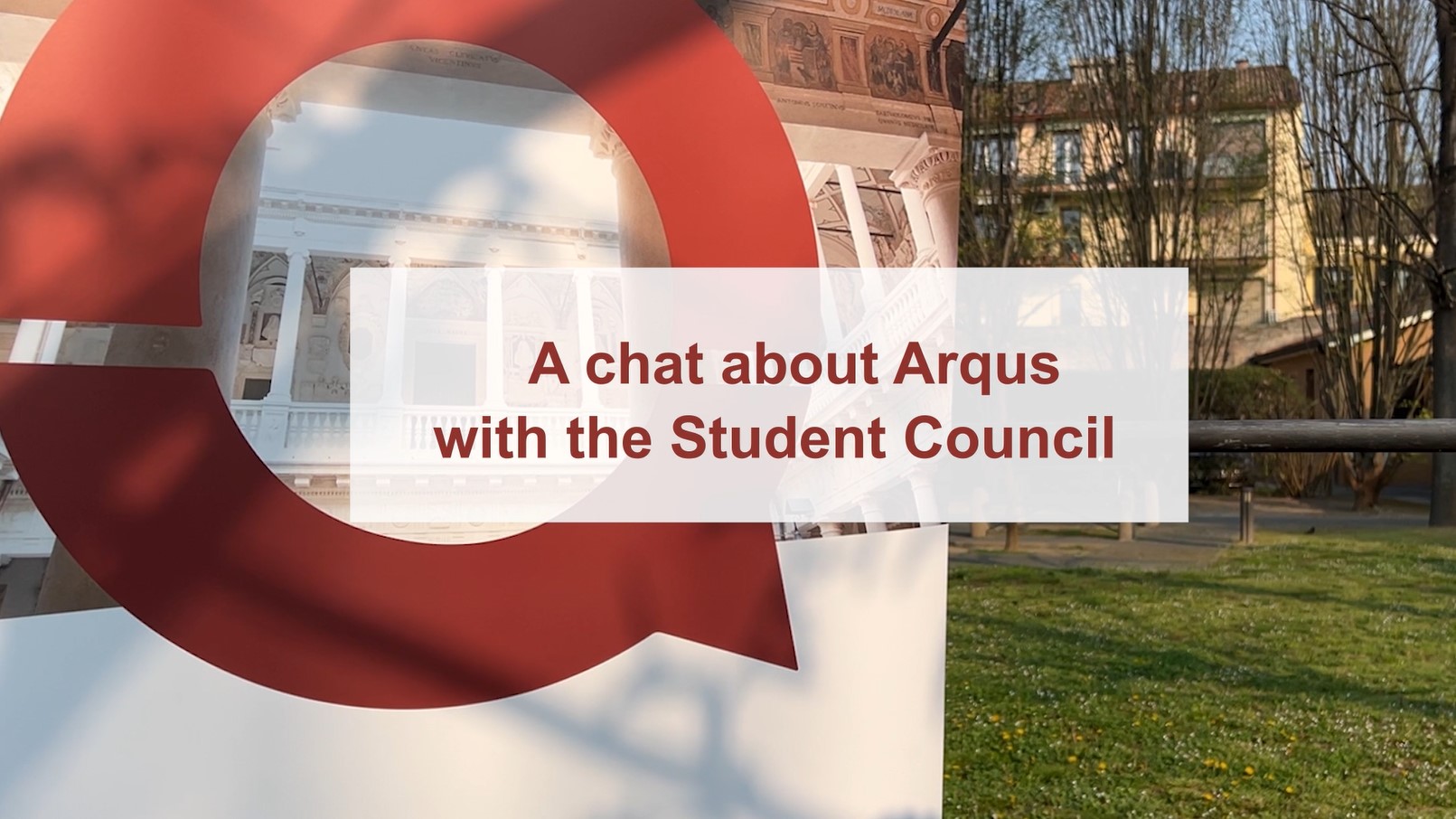 Let yourself be inspired by our Arqus students' insights in the Erasmus+ 35th Anniversary
Arqus celebrates today the 35th anniversary of the Erasmus+ Programme! Since 1987 and for more than three decades, Erasmus+ has enabled 12 million Europeans, from higher education but also from other sectors, to study in another EU country, enriching their lives as well as their professional careers.
Erasmus+ is one of the most successful innovations in recent European history. Its name refers to the Dutch humanist Erasmus of Rotterdam and, at the same time, it is an acronym for EuRopean Action Scheme for the Mobility of University Students.
Thanks to its European exchanges and mobility programmes, Erasmus+ is impacting the life of millions of young people by promoting opportunities to enhance their personal, social and career development.
However, Erasmus+ means much more. Its main mission of encouraging youth, especially those from disadvantaged backgrounds, is also possible by transforming the higher education institutions where they are trained to become active citizens and actors of real change. The European University Alliances are a proof that by reinforcing the institutional capacities of the higher education institutions and supporting a deeper integration and inter-university coordination in their main policies, they are better positioned to prepare their students to be internationally competitive, to respond to the grand societal challenges of our time (migrations crisis, diversity, climate change, digitalization, low democratic participation of young people, etc.) by transforming them in new perspectives and opportunities for their future.
The celebration of the Erasmus+ 35th anniversary coincides with the European Year of Youth, a year where we remind how important is to let our Arqus communities to be inspired by the insights of youth in their vision, missions, values and goals. For this purpose, we have prepared a special video with the contributions, perceptions and messages of the Arqus students who participated in the second Annual Conference of the Alliance hosted by the University of Padua on April. Enjoy it!
Finally, we have collected all the initiatives that Arqus is developing with and for youth.
Learn about them and dare to be part of Arqus and Eramus+!
The development of three cutting-edge interdisciplinary joint MAs programmes is being a laboratory not only for the setting up and running of new joint programmes but also for the incorporation of the latest research approaches into taught degree programmes. Master's Programmes in: European Studies, Translating & Interpreting and Global cybersecurity.
Arqus partners signed back in November 2019 the Arqus Arqus Open Mobility Agreement, designed to allow students to apply for mobility funding for study periods at any partner institution with full and automatic recognition, taking advantage of the complementarity of their academic offer and socio-economic contexts.
The Arqus Collaborative Programme is a unique teaching and learning experience that annually brings together students from all Arqus universities in diverse and interdisciplinary teams to work on research projects applied to the solution of the grand challenges of our time: migration, climate change, inequality, digitalisation or the crisis of democratic values. The Programme uses the methodology Challenge-Based Learning (CBL) and includes a training itinerary, a winter school and a student-led forum.
The Arqus Virtual Company Creation Contest is an open-source contest to encourage participants already open to entrepreneurship to implement practical tools and knowhow. 17 entrepreneurs' teams have participated during its 3 editions.
The International Soft Landing for Young Entrepreneurs (ISLYE) is a programme designed to host young entrepreneurs at partner academic incubators. Arqus has supported 6 incubator mobilities and 7 digital coaching processes for the business projects.
During the Arqus PhD Week for Careers Outside young researchers are trained as competitive candidates for the international start-up and private sectors. 16 professionals for career centers and 57 PhD students have participated in this initiative that has already delivered 70 open-badges.
The Arqus workshops "Learning on the margins: programmes for students and scholars at risk" foster the exchange of best practices and institutional strategies in issues related to refugee access to university and the discussion on the role of Arqus in raising awareness of emergency situations and humanitarian crisis.
The Arqus "Rethinking college" webinars inspire dialogue and encourage concrete actions to widen access in terms of learning, environments, and relationships for students with intellectual and developmental disabilities.
The BIBA (Building Intergenerational Bridges in Arqus) Forums are intergenerational spaces in which young and senior students at the Arqus universities exchange and confront their ideas on current social challenges such as climate risks, diversity, etc.
Arqus Twinning aims to strengthen subject-related collaboration of staff and students and create possibilities to carry out joint learning and teaching activities through piloting short-term mobility schemes. With this initiative, the Alliance aims to contribute to the societal challenges' solutions and to advance towards deeper European integration.
The Arqus Café is a virtual meeting place where students and staff members of the Arqus University Alliance can practice their foreign languages outside of language classes.